Jelena Reborn?? Possibly!!!!
Hang on for a minute...we're trying to find some more stories you might like.
Selena Gomez(25) and Justin Bieber(23) have been recently seen snuggling closely together in LA. Everyone is in an uproar, with some saying that it is a bad idea, and others rooting for this couple. It took a myriad of websites to find out the honest situation, but after persistent research, I found the truth: After three years after calling it quits, Jelena has been given another shot.
Now, some of you may be asking where the Weekend is in this entire situation, seeing as though the two singers were a couple this year. Abel had broken up with Selena Gomez an entire month ago, after ten months of being together. It may seem like it was an idiotic move, but it gave Jelena another shot. An insider had claimed to U.S Weekly that her break up with Abel was not dramatic and that 'they just fizzled and ended amicably.' They also said that "it wasn't about Justin". Her friends also just want her to be cautious since she has been in such a good place post-surgery.
Not only had Justin and Selena been out together a lot lately, but Gomez had also worn Justin's jersey on one of their outings, making a most obvious indication that they were back together. Even with the accumulation of evidence, some still weren't convinced that they were making a come back (I'm looking at you Miss Drum). The facts in front of our eyes are irrefutable; Selena had gone to one of Justin's hockey games and during a break in the game, Justin had pulled up to the stands and kissed Selena in front of everyone.
It is with certainty that I say: Jelena has been reborn.

About the Writer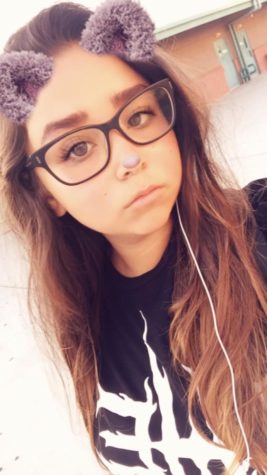 Scar Rodriguez, Staff Writer
Scarlet Rodriguez (10) often known as Scar is a new addition to Santiago's Shark Attack. Scar often enjoys meeting new people, trying tons of new food, and loves photography. You may have some thing in common with Scar, she enjoys Music of all genres, but her two favorite bands are The 1975 and 5 Seconds Of Summer....