Why the Texas Church Shooting Could have been Prevented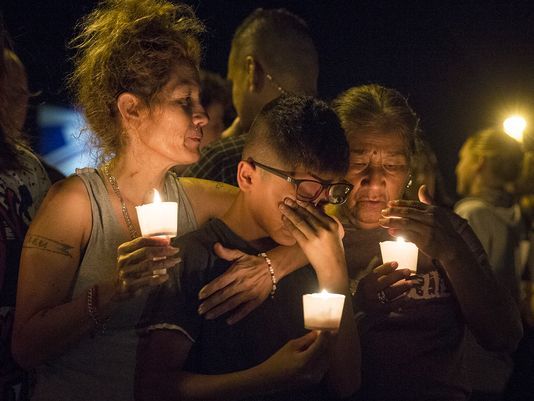 Hang on for a minute...we're trying to find some more stories you might like.
This Sunday,  November 4, a man named Devin Kelley opened fire at a church in Texas during Sunday service. Around 26 people were killed and almost everyone else inside the building was injured. The issue many people are ignoring is that the shooter had an unknown violent background.
Devin Kelley escaped from a mental health facility in 2012 after he was placed there due to his trouble in the Air Force. Kelley was caught sneaking guns onto an Air Force base  as he was going to carry out with death threats he made against his superiors. However, this information was left out of his background check.
Kelley also has history of abusing his wife and son, and apparently injured his son so badly once that it almost resulted in death. Yet his family members will say they had no idea he would do a thing like this. His past clearly shows his bad personality, but we must also blame whomever provided the gun. If this information was included in his background check, he would not have been able to purchase the guns. But somehow he passed inspection.
Authorities do not have a clear reason as to why Kelley has done this, but they believe it has something to do with his  mother-in-law. Supposedly he was feuding with her, and expected her to be in the church that Sunday, although she was not. Of those killed, one death was someone's  unborn child. Another was a grandmother shielding her grandson, who also protected a little boy from being shot. The citizens inside the church definitely tried to help each other as the town was very close knit.
For once we cannot say the shooter was "just mentally ill." Although Kelley is to blame for this devastation, we must also question the agency who knew about his past but allowed him to buy the guns. If someone had been more careful when doing his background check, he would have never even had the guns. This is yet another tragedy screaming for better gun control, but maybe the problem lies within our society.