Why the Alpha Male Does Not Exist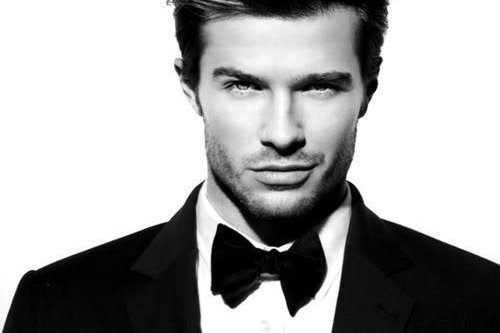 Hang on for a minute...we're trying to find some more stories you might like.
When you hear the term "Alpha Male", what comes to your mind? Females believe that the term "Alpha Male" means a guy who is confident, assertive, and leads and who know exactly what he wants and how he's going to get there. But, the very term "Alpha Male" in humans makes little sense. "Attraction to alphas is genetic and comes from nature, like an alpha wolf the leader of the pack." This statement is absolutely false because alpha wolves do not exist – the term alpha wolf was disavowed by the same man who popularized the term in 1977.
While doing research in a wildlife national park, a biologist named L. David Meech noticed that one wolf emerges as the dominant male. When he noticed this, he returned from his research trip to write a book on the idea and it instantly became a media sensation. 20 years later Meech tried to replicate his findings in the wild and it was then that he noticed he had made a terrible mistake. Meech tried to renounce the term "Alpha Wolf" and spent many years to get his own book off the shelves, but it was too late – the term had taken a life of its own and we haven't stopped using it since.
"Alpha males are found in chimps, our closest genetic relatives." This statement is also absolutely false. Chimps are not our closest genetic relative, but bonobos are and they live in a matriarchal society, where females hold primary power. Contrary to popular belief, with chimps, for example, the most aggressive male does not always become the leader of all the other chimps – smaller, more mild-mannered males can actually become dominant by doing favors and obsessively grooming other chimps. Unlike chimps, the human social hierarchy is constantly in flux, so you may be dominant in one place, but in others, you may be at the bottom of the food chain.
Unlike animals, no one is the same type of person in all situations because human society is far more complex and way more complicated than that. So to say that "this guy is an alpha male" or "this guy is a beta male" makes zero sense in the human society and the term should be lost and forgotten. Research shows that agreeableness, kindness, and generosity are among the strongest indicators of a dominant and strong person. These are also indicators of a long and happy relationship. In conclusion, the alpha male doesn't exist.