Ed Sheeran: Engaged?
Hang on for a minute...we're trying to find some more stories you might like.
The rumor has finally come out to be true…Ed Sheeran is engaged?!
Ladies and gentlemen, if you hadn't heard yet, the British pop singer has been taken for about three years and it's likely he won't ever be on the market again, as it has recently been announced that he is engaged to his long-time girlfriend, Cherry Seaborn. So ladies, if you were dreaming about being with this famous pop singer, you better snap back to reality!
It's time to address the question we all have: who is Cherry Seaborn?
Based on information from the website, People, Cherry is a 25-year-old risk advisory consultant. She has known Sheeran since they were 11 years old, and they were friends throughout their high school years. After losing contact for several years, they finally reconnected in 2015.
Sheeran recounted how he had started texting Seaborn when he had first arrived in New York for his tours and for his best pal, Taylor Swift's, Fourth of July party.
Sheeran had asked Swift if he could invite Seaborn to the party and she agreed. The pair then started dating sometime that year and have been going strong ever since.
They lived together for quite some time, and have two cats: Calipo and Dorito.
After three years of dating, Sheeran finally proposed to Seaborn, stating that they were very happy and in love!
However, Sheeran's engagement to Seaborn could mean for some very different changes in this new year. During his interview with Daily Star, he admitted that he plans to retire from music when he has kids. 
Earlier in the year, he mentioned that he wanted to be a dad "like last year." Sheeran also noted that his "ambition is going to go to zero" as soon as he and his future wife have children, as he just wants to be a good father to his kids.
We can't deny that his choice is very romantic, but the pop music world is losing one of their biggest stars. We're not very sure on how to feel on his engagement, but for now, congrats are in order! We hope he and his fiancee live happily ever after!

About the Writer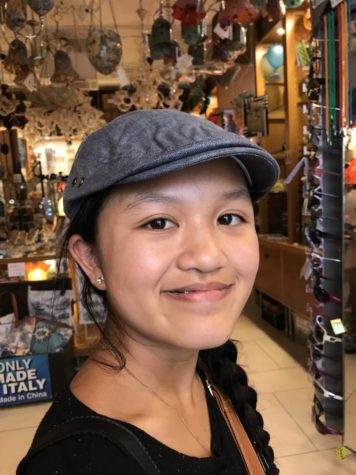 Paulina Bui, Student Writer
Paulina Bui (9) is a freshman writer for the Shark Attack paper. She is a fangirl who lives in fandoms and has fictional character baes. She loves to read,...