Judge Brett Kavanaugh – Confirmation and Controversy
Hang on for a minute...we're trying to find some more stories you might like.
On July 9, 2018, President Donald Trump nominated Judge Brett Kavanaugh to become the next Supreme Court Justice of the United States, just a few weeks after Justice Anthony Kennedy announced his transition to senior status. The confirmation hearings for Supreme Court nominee Kavanaugh began on September 4 and concluded on September 7. The original vote by Congress was set for the week of September 17 and, while it had been met with widespread criticism by a majority of Senate Democrats, it was expected that Judge Kavanaugh would be confirmed and become the newest Supreme Court Justice. A few days before the vote, Democrat Senator Diane Feinstein of California permanently altered the course of the confirmation process of Judge Brett Kavanaugh.
On September 12, Feinstein claimed she was in possession of a letter accusing Kavanaugh of sexual misconduct, but she would not be sharing it with the other members of the Senate Judiciary Committee. On September 13, she revealed she had "referred the matter to federal investigative authorities" with all of the names redacted, except Kavanaugh's. The next day, the accuser's identity was revealed to be Dr. Christine Blasey Ford, a college professor at Palo Alto University in Northern California. Ford's accusations involved Kavanaugh and a friend of his, Mark Judge, while they were all attending high school in Maryland in the early 1980's. Judge vehemently denied the claims and the White House also issued a statement refuting the allegations. The Senate Judiciary Committee announced Kavanaugh's nomination would be put on hold as of September 17, until they hear from both Ford and Kavanaugh.
The past week has witnessed yet another huge divide in American politics, with Democrats calling for the withdrawal of Kavanaugh's nomination and Republicans voicing concern that this is simply a delaying tactic to prevent a conservative judge being appointed to the Supreme Court. Republicans are also suspicious of the allegations because of the timing of the revelations just days before the confirmation. They are skeptical of the validity of the claims because it was so long ago and Ford has been struggling to provide convincing details of the alleged assault. Diane Feinstein slammed Senate Republicans for "bullying a survivor of attempted rape in order to confirm a nominee" and other Democrats are even claiming that if Judge Kavanaugh is confirmed, they will seek impeachment.
No one can know what the truth is until both Ford and Judge Kavanaugh testify before the Senate. The United States will now wait to see if Kavanaugh is ultimately confirmed or rejected, and how this latest whirlwind in American politics will affect the November midterm elections.

About the Writer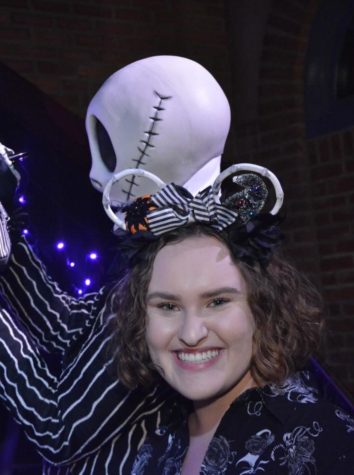 Chloe Boxer, Editor in Chief
Chloe Boxer (12) is an aspiring political journalist who loves to express her opinions on the topics she is most passionate about - from Disney to baseball...