Saudi Journalist Jamal Khashoggi Murdered
Hang on for a minute...we're trying to find some more stories you might like.
On October 2, 2018, a CCTV camera captured footage of Jamal Khashoggi entering the Saudi Arabian consulate in Istanbul, Turkey at 1:14 p.m. ahead of an appointment to obtain a certificate necessary to marry his fiance. Mr. Khashoggi was never seen or heard from again.
Speculation immediately spread through the Turkish and American governments, and most reporters and government officials expressed their grim beliefs that Mr. Khashoggi was murdered within the consulate. Gruesome details of sadistic torture and dismemberment were soon to follow. According to the New York Times, "Khashoggi was dead within minutes, beheaded, dismembered, his fingers severed," which was originally detailed by senior Turkish officials. Upon hearing the disturbing circumstances of Mr. Khashoggi's death, one cannot help to wonder whether something this horrific actually happened. The torture and death of Jamal Khashoggi does not seem to be possible in the real world, and it is truly a terrifying act one would only expect to find on a police procedural drama.
Secretary of State Mike Pompeo kept President Donald Trump updated on the situation and stressed the importance of "having a complete understanding of the facts" before rushing to explosive accusations against the Crown Prince of Saudi Arabia, who a majority of people believe is ultimately responsible for Jamal Khashoggi's untimely death. However, on October 19, Saudi Arabia admitted Mr. Khashoggi was dead and have since attempted to steer all suspicion away from any members of the Saudi royal family, particularly the Crown Prince.
The Saudis claim Mr. Khashoggi died after an altercation with Saudi men within the consulate, and that 18 men have been arrested and are currently being investigated in connection with the incident. Turkish officials, however, remain adamant that Mr. Khashoggi was lured to the consulate to be killed by a 15-person team, who suspiciously possessed a bone saw, through an elaborate scheme orchestrated by the Saudi Crown Prince. They speculate the body is in pieces at an unknown location and express certainty it will be found soon. The Saudis vehemently deny any involvement of a bone saw or the Crown Prince and insist that Mr. Khashoggi's death was an accident, not a murder.
Only time will reveal the truth of what truly occurred within the Saudi consulate. One fact is painfully clear, however. The famous Saudi journalist Jamal Khashoggi was killed on October 2, 2018, at the age of 59.
Born in 1958 in Medina, Saudi Arabia, Mr. Khashoggi became an outspoken journalist in his home country, whose leaders he extensively criticized. He escaped in 2017 and fled to Virginia to begin a new life away from death threats and constant harassment. He became a writer for the Washington Post and contributed stories to the paper until his death. Mr. Khashoggi is survived by his two sons and two daughters.
Jamal Khashoggi was a provocative journalist and staunch believer in liberty and justice. He was a man who fought for his freedom of speech. He was a man who fought for the freedom of others. He was a man who was murdered for fighting for his and others' freedom. He is a man who will not soon be forgotten.

About the Writer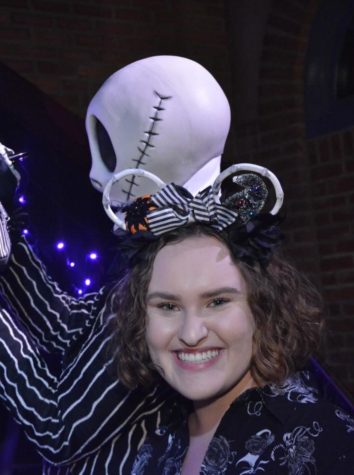 Chloe Boxer, Editor in Chief
Chloe Boxer (12) is an aspiring political journalist who loves to express her opinions on the topics she is most passionate about - from Disney to baseball...