Jayme Closs Found Alive, Suspect Arrested
Hang on for a minute...we're trying to find some more stories you might like.
On October 15, 2018, tragedy struck in the small, rural town of Barron, Wisconsin when 13-year-old Jayme Closs's parents were murdered inside their home. When authorities arrived, they found James Closs, 56, and Denise Closs, 46, dead from gunshot wounds, but their young daughter, Jayme, was nowhere to be found.
An investigation into the deaths of James and Denise Closs and the disappearance of Jayme Closs immediately began with the assistance of the Federal Bureau of Investigation (FBI), but no substantial answers emerged and the case quickly turned cold. According to CNN, on October 28, there was a potential break in the case when authorities witnessed a video of "a man in a skull cap breaks into Jayme's home through a patio door" through motion-activated cameras at the Closs home. Upon arrival, the suspect, Kyle Jaenke, 32, surrendered and was arrested, at which point officers found girl's underwear in his coat pocket. Two days later, Jaenke was charged with breaking into the Closs home, but he was cleared of any involvement in Jayme Closs's disappearance. Little progress was made after Jaenke's arrest and then a miracle occurred.
After almost 3 months (87 days according to multiple news sources) of Wisconsin locals keeping an eye out for kidnapped Closs, the 13-year-old was found alive wandering the streets of Gordon, Wisconsin, about 70 miles north of her home town of Barron, on January 10, 2019. Closs was discovered alone by a retired social worker, Jeanne Nutter, who happened to be "walking her dog on an isolated road around 4 p.m. when she saw Jayme out in the cold around dusk," according to CNN.
Nutter noticed Closs's matted hair and the fact that she was without a coat or gloves in the extreme cold of winter, and approached her. Closs reportedly told Nutter she was lost and needed help, at which point Nutter rushed to the closest house, occupied by Kristin and Peter Kasinskas. The homeowners called 911 and Closs provided the police with a description of her captor's vehicle, who she and her saviors believed was out searching for her. Minutes after Closs was initially found by Nutter, the suspect, 21-year-old Jake Patterson was arrested, who is currently being held in prison on charges of homicide and kidnapping.
Jayme Closs was taken to a hospital in Minnesota and reunited with her family and her dog the day after her escape, January 11. Her aunt, Jennifer Smith, has posted a few selfies with Jayme and has expressed the wonderful feelings of having her back home.
Closs's bravery has captivated the nation, and Patterson's trial is sure to garner attention from the media when it begins.

About the Writer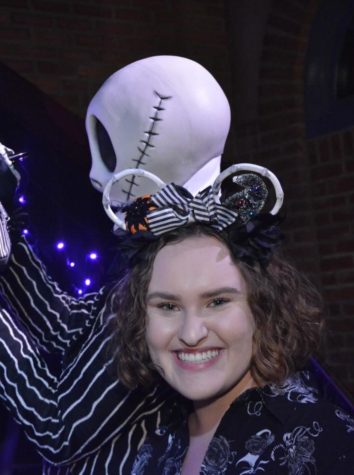 Chloe Boxer, Editor in Chief
Chloe Boxer (12) is an aspiring political journalist who loves to express her opinions on the topics she is most passionate about - from Disney to baseball...