A Market…Who Knew it Was There? – Restaurant Review
Hang on for a minute...we're trying to find some more stories you might like.
On the corner of Old Newport Beach Blvd in Newport Beach, California, stands a little market that some may overlook, even for someone like me who visits the general area almost every weekend. A Market is this tiny little house-like building that once you notice, you will never miss again.
When I walked into A Market, I was immediately greeted by the kind staff and smelled the intoxicating scent of coffee and freshly baked bread.
It wasn't as busy as I expected, and it was around 11:30 a.m. The atmosphere was calm and everyone was kind and polite. There was also a diverse crowd filled with interesting people. For example, there was a 97-year-old lady sitting outside playing cards with her caregiver while drinking some coffee and a root beer.
I ordered "John's Sandwich" and truffle chips from A Market's lunch menu with an iced latte. Because I simply had to get some sweet treats, I also bought two cinnamon sugar buns, an oatmeal raisin cookie, a cinnamon sugar cookie, and a raspberry buttermilk muffin to share with my
"John's Sandwich" is probably one of the best sandwiches I've ever had – the crispy bread was spread with pesto and had white cheddar cheese and turkey. It was like a delicious, gourmet grilled cheese. You can either get just the sandwich or you can add chips, a salad, or soup. I got the chips and they were very overpriced. One bag was $8, but considering that they were a truffle, I understood the price.
The coffee wasn't sweet, so if you like sweet coffee, this isn't for you. I have had better coffee before and A Market's is nothing to really rave about.
The pastries were absolutely amazing, however. The cinnamon sugar buns tasted like Portuguese Sonhos de Natal; they were similar to a moist croissant and a cinnamon roll all rolled into one tasty pastry.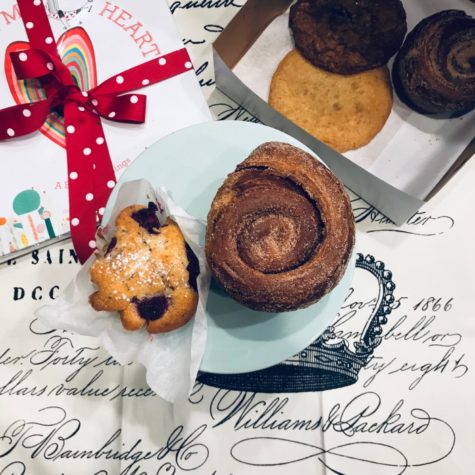 Both of the cookies were not anything to get too excited about because they tasted pretty standard, but I would still definitely order them again. Now, I have saved the best for last – the raspberry buttermilk muffin. This was by far my favorite thing from A Market, and the best muffin I've ever had. It was not too sweet, and it was light and fluffy from the buttermilk. With the tang of the raspberry put in, it was something you would want to have every morning for breakfast.
A Market really feels like a home away from home and has food for the meat lover in the family, the sweets lover, the coffee addict, and even the family member that eats way too healthy. You really can't go wrong here, and I encourage everyone to try it out should they be near it!

About the Writer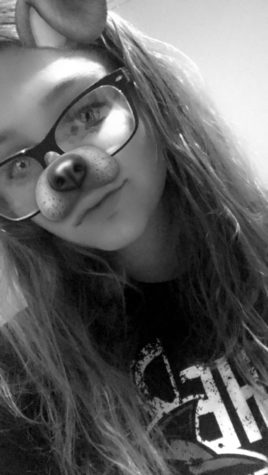 Savannah Sannes, Staff Writer

Savannah Sannes (9) is a tenacious, determined and hardworking student who is starting her first year with Shark Attack family. When she's not...