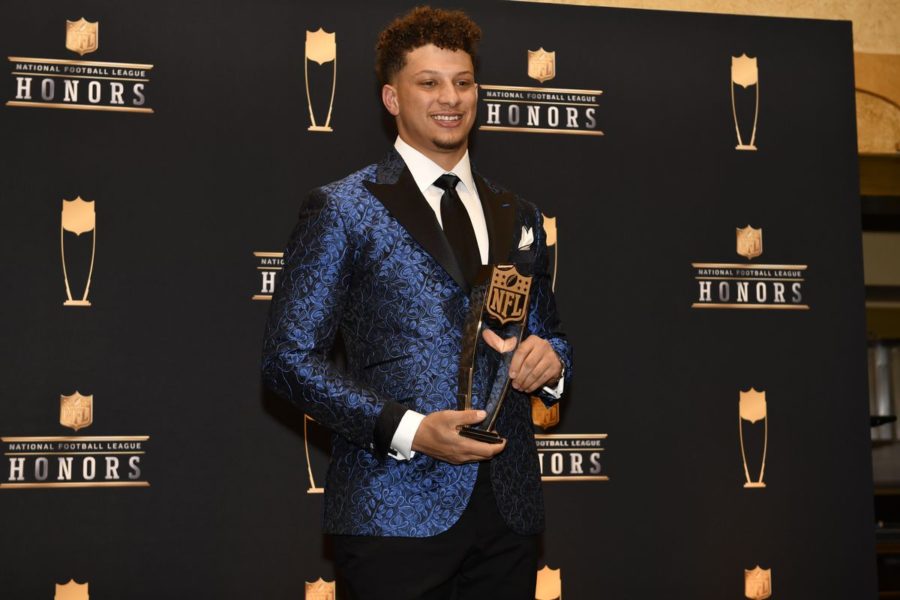 From being the 10th overall draft pick in the NFL and only playing one game in his rookie season, Patrick Mahomes defied all odds by winning the National Football League MVP award in just his second season playing. During the 2018 offseason, the Kansas City Chiefs confirmed that after trading their former starting quarterback Alex Smith to the Washington Redskins, Mahomes would get the starting position over at quarterback – he definitely did not disappoint in his role.
During Mahomes's 2nd professional season, he had a total of 50 passing touchdowns, becoming only the 3rd quarterback in NFL history to throw for 50 touchdowns in a single season, joining Peyton Manning and the 6-time Super Bowl champion Tom Brady of the New England Patriots. He also finished out the year with 5,097 passing yards, 12 interceptions, and a quarterback rating of 81.8; the highest QB rating of the 2018 NFL season.
Patrick Mahomes led the Kansas City Chiefs to win the AFC West Division title and helped the Chiefs earn the number 1 seed in the AFC entering the playoffs. The Chiefs finished the regular season with a record of 12-4. With Mahomes carrying his team to victory, he became the first Big 12 (a division 1 college football conference) quarterback to ever win an NFL playoff game, defeating the Indianapolis Colts by a score of 31-13. Although Mahomes and the Chiefs lost their next game against Tom Brady and the Patriots, just barely coming up short from making it to the Super Bowl, the young quarterback still has a long career ahead of him and will continue to stack up his numbers and increase his chances to one day become a Hall of Famer.