Western Perceptions of Japan
Thank you to Ryan Llerandi for the help!
Hang on for a minute...we're trying to find some more stories you might like.
There has been a noticeable increase of Asian influence in the Western World.  Asian food and drink, for example, is a common favorite and trend in the "hipster" culture as well as teen culture. Boba, pho, sushi, green tea, Korean BBQ, and poke have all become popular in the past couple of years. Although these foods have been around for centuries, they have only recently started becoming a trend due to increased "White" interest.   
Although all Asian influence has been used in the Western World, Japanese culture has become the most significant trend in the current entertainment and food world and sometimes it can be considered offensive.  
The West tends to trivialize cultural aspects that took centuries to centralize. For example, kimonos are worn as luxurious robes by social media influencers regardless of its traditional sensitivity.  
Kanji is referenced for tattoos even though the clients are unaware of the meaning of the characters. Ariana Grande recently caught heat after her tattoo translated to "little barbecue" instead of "7 rings" because she was unaware of the change in meaning once two characters are placed together and many Japanese fans felt that their language was degraded by her disregard. 
Typically, sushi is prepared with fish wrapped with rice and seaweed surrounding the roll. However, because westerners were disgusted by the seaweed around the sushi, it is now prepared with rice on the outside. Thus, the California Roll was introduced, and westerners believe sushi is traditionally wrapped with sticky rice instead of seaweed. Poke, a Japanese/Hawaiian dish, has gained popularity just these past couple years resulting in multiple poke restaurants opening around California.  
Like sushi, poke has been given a make-over in trendy restaurants like Sweetfin Poke in Santa Monica. Non-conventional ingredients like quinoa, salad, zucchini noodles, and tomatoes alter the dish greatly and stray from the traditional poke dish in order to attract the youth. Mark Noguchi, a Hawaiian chef, spoke for many locals when questioning, "Do you know and respect where the dish came from? If not, then you have no business making it." Although the popularity is flattering, Noguchi emphasizes the cultural significance and pride in poke which is why many locals are slightly offended by the alterations.  
A recent hot Japanese influence for teens and 20 to 30-year-old's is anime. Manga and anime have always been a source of Japanese entertainment but before it's sudden popularity in recent years, there was a negative stigma surrounding people who watched anime. The first anime dubbed in English was "Dragon Ball" and the people who watched it remained quiet about their love for it because of the stigma. They were considered nerds, "weebs" (Japanese wannabes), and immature because of westerner's lack of knowledge on the world of anime and manga. However, since the release of "My Hero Academia," Twitter has been home to anime jokes, anime conversations, and debates. Even clothing brands have printed anime shirts because of their popularity. Now, it's considered "cool" to watch anime and wear clothing related to animes like "Naruto" and "Dragon Ball." However, this popularity has reduced Japan's culture to only anime and maybe cherry blossoms—something else that is common in anime. 
In another example, Santiago High School decided the prom theme this year should be 'Lost in Japan'–smart considering Japan's rise in popularity but there are a few problems. Cultural appropriation is welcomed by the title. Students are already talking about 'Anime Prom' and attributing anime to the theme. Of course, there were a few people who noticed the potential offense in this assumption. The theme itself did not seem to be thought out well because if the prom was themed 'Lost in Africa' or 'Lost in India' there would probably be controversy. 
Although no malicious intent is present, the western assimilation of Japanese culture has welcomed desensitization and, maybe, we should be a little wiser when using influence from other countries. 
About the Writer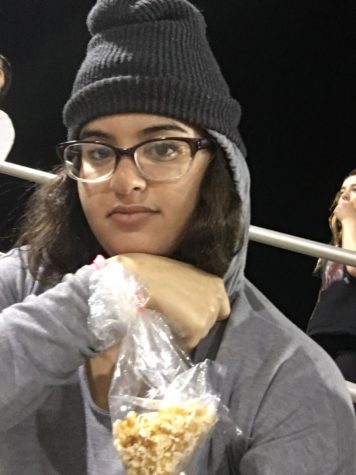 Sara Alsheikh, Staff Writer
Sara Alsheikh (12) is the secretary for BSU on campus and so glad to finally be a senior and writer for Shark Attack. You can find her eating (all the...