2019-20 UEFA Champions League Predictions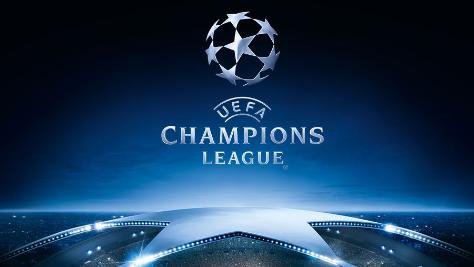 The UEFA Champions League begins. The best clubs in Europe are all competing fervently to win club football's most coveted trophy. 32 teams will compete in this year's competition. Here are the teams and the groups they are in.
Group A
Group A consists of PSG, Club Brugge, Real Madrid, and Galatasary. This is an evenly balanced group, where each team is a dominant force in their respective league. Real Madrid and PSG are the obvious stand-outs, and I predict they will comfortably be the top two teams in this group, with PSG coming in first and Real Madrid in second. I see Galatasary coming in third–which would guarantee them a position in next year's Europa League tournament–and Club Brugge in last place.
Group B
In Group B, the teams of Bayern Munich, Tottenham Hotspurs, Olypiacos, and Crvena Zvezda (yes, that's spelled correctly) are competing. Another rather evenly balanced team, with Bayern Munich and 2019 Champions League runner-ups Tottenham Hotspurs being the powerhouses of the group. I predict that Tottenham will come in first in this group with Bayern in second, Olympiacos in third, and Crvena Zvezda in fourth.
Group C
Group C has Premier League champs Manchester City, Dinamo Zagreb, Atatlanta, and Shaktar Donesk. The obvious standout in this group is Manchester City, who I think will easy top the group. However, I predict that Dinamo Zagreb will come in second, with Shaktar Donesk in third, and Atatlanta with a disappointing last-place finish.
Group D
Group D consists of Serie A giants Juventus, Lokomotiv Moscow, Atletico Madrid, and Bayer Leverkusen. The obvious choice for first place is Juventus, who will most likely top this group, with Atletico Madrid in second, Lokomotiv Moscow in third, and Bayer Leverkusen.
Group E
In group E, we have Red Bull Salzburg, Napoli, Genk (yes, that's their actual name as well), and defending champs, Liverpool. Liverpool and Napoli are the obvious standouts, however, Red Bull Salzburg is not to be undermined. However, I do not think they will be able to overtake Liverpool and Napoli, placing them in third, behind first-place Napoli, second-place Liverpool, but ahead of last place Genk.
Group F
Group F. The group of death. In this group, we have La Liga legends Barcelona, Italian greats Inter Milan, German stars Borussia Dortmund, and unfortunate souls Slavia Praha. This is quite frankly the toughest group to predict. But nevertheless, I believe that Barcelona will take first place, with Borussia Dortmund taking second, followed by Inter Milan and then Slavia Praha.
Group G 
In group G, we have RB Leipzig, OL Lyon, Zenit St. Petersberg and Benfica. This is one of another evenly powered group. Not one of these teams is that much better than the other. However, I think that OL Lyon will come in first, RB Leipzig in second, Benfica in third, and Zenit St. Petersberg in last.
Group H 
The final group consists of Ajax, Chelsea,  LOSC Lille, and Valencia. This is another tough group. I predict that Ajax will come in first, and Chelsea in second, Valencia in third, and LOSC Lille in last.
May the best team win.