The 2-hour time barrier for the marathon is broken
On Saturday, October 12th, Eliud Kipchoge, a professional marathoner, became the first runner to ever break the two-hour time barrier for the marathon. The Kenyan long-distance runner victoriously crossed the finish line and completed 26.2 miles with a time of 1 hour 59 minutes and 40 seconds (1:59:40). The finishing time is equivalent to Kipchoge running a 4:33 mile average for the duration of the marathon.
In order to remain on track to run sub 2 hours, multiple pacers guided and set the pace for Kipchoge to follow. A set of pacers would run a specific distance with Kipchoge, then drop out of the run to be replaced with a new set of pacers assigned to the next distance amount. Kipchoge was able to maintain the pace needed to run sub-two hours throughout the marathon.
The marathon INEOS challenge was hosted in Vienna, Austria as an effort to break the two-hour time barrier that was once believed impossible. The event attracted crowds of spectators, all hoping for a chance to witness history. 
The same challenge was attempted a few years ago on May 6, 2017, through Nike's Breaking 2 event. At the Nike event, Kipchoge fell short of breaking the two-hour time barrier with a time of 2 hours and 25 seconds (2:00:25). He had struggled to maintain the required pace and fell short of the barrier.
Now, Kipchoge redeemed himself and the hopes of the running community with his efforts. Because of the use of interchangeable pacers, the IAAF will not recognize the time as a world record because of the resources offered to Kipchoge. Even though the time is not recognized as a world record, Kipchoge proved to the world that a human can break boundaries and achieve what was once believed impossible.
About the Writer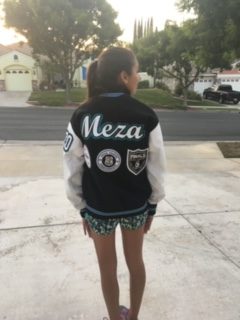 Katelyn Meza, News Editor
Katelyn Meza (12) is an admirable person contributing towards athletics, specifically track and cross-country, to which she has participated for high school...