Arkansas Hunter Found Dead with Antler Puncture Wounds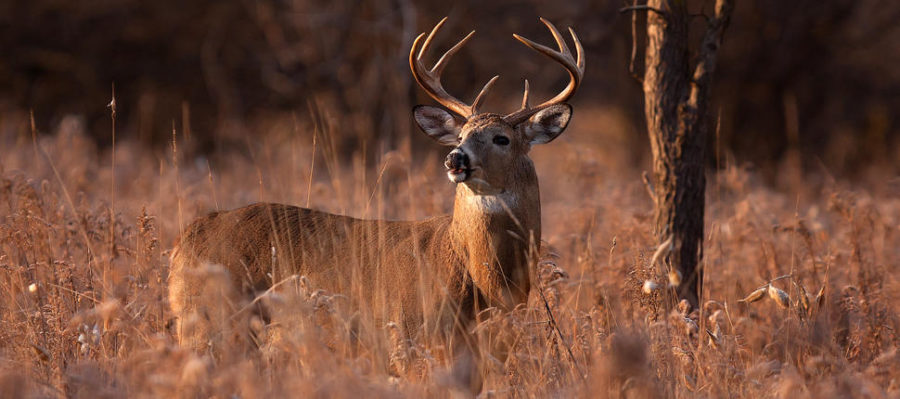 Ella Mago, Shark Story Editor
November 6, 2019
On Tuesday night, an experienced hunter was found injured in the woods in Arkansas. The sixty-six-year-old male's body was discovered with multiple instances of antler puncture wounds.
According to Keith Stephens, the spokesperson for Arkansas Game and Fish Commission, the male from Yellville, Arkansas "apparently went over to the buck and it got up and attacked him."
Once the sixty-six-year-old was noticed by his nephew, police say he was still able to talk and also had the ability to call his wife. Since he was still conscious and had mobility, he was able to be taken to the hospital. On the way to the hospital, however, he stopped breathing before the paramedics were able to tend to him.
Based on a statement released by commission officials, it is still uncertain if the antler wounds were the cause of death of the sixty-six-year-old. Other factors that may have led to his death could potentially include medical conditions such as a heart attack.
Corp. Joe Dale Purdom from the Game and Fish Commission stated that injuries caused by wounded deer are not uncommon. He also stated that hunters may approach a wounded dear, believing it is dead, when, in reality, it is stunned or injured. What may injure the hunters would be the prey jumping up and running, whilst in the process of escaping the hunters, which may have made contact, resulting in multiple injuries. Purdom cautions other hunters to wait for at least fifteen to thirty minutes minimum before approaching a deer in order to make sure the animal is dead.