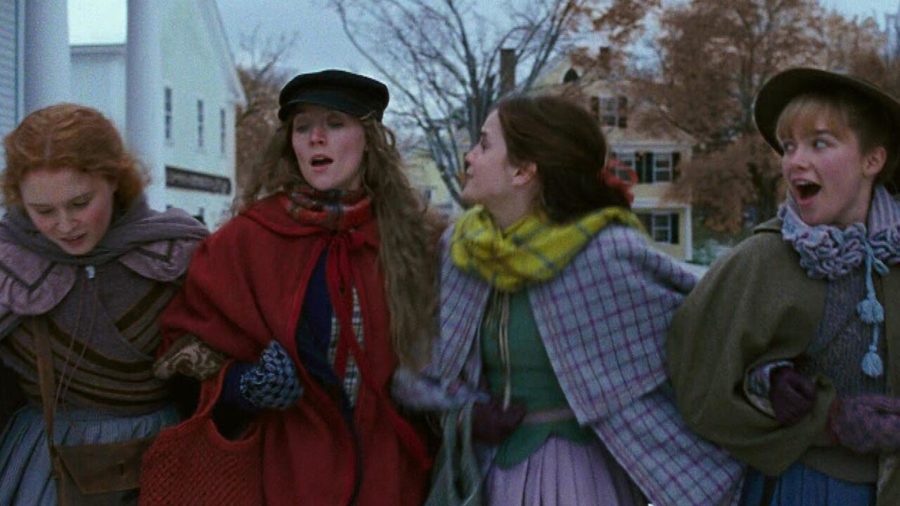 Little Women (2019) is the eighth film adaptation of Louisa May Alcott's 1868 novel. The plot revolves around post-Civil War social oppression; thus, the future of Marmee's four daughters–Meg, Jo, Beth, and Amy–hangs in the balance. As each daughter prepares for a life on her own, their future career path and marriage peers into the faults of New England in the 1860s.
Little Women is directed by Greta Gerwig and features stars such as Saoirse Ronan, Emma Watson, and Timothée Chalamet playing Jo, Meg, and Laurie respectively.  Similarly, the director's debut film Lady Bird, reflects similar themes and an identical lead actress and supporting role. Her previous film received a multitude of awards, including the most prestigious being the Globe Award for Best Motion Picture. Due to previous praise and experience in this film niche, a lot can be expected of the upcoming Little Women release.
Gerwig takes a new approach on Alcott's novel by focusing on the themes throughout Little Women as opposed to the particular history of the March sisters. This allows Gerwig to skip around while amalgamating a realistic portrayal of the everyday life as a woman. By capturing Jo's tomboy stubborn nature and the comfy cozy home of the March family, Alcott's original vision from the 19th century is kept alive and well.
On December 9th, the film had its world premiere at the New York's Museum of Modern Art. There, Gerwig described the film as "very personal". Many of the cast members shared a common experience of reading the book when they were younger, but formed a different perspective the second time around. This highlights Alcott's versatile writing style which remains relevant over a century later. Every adaptation has brought a different vision for this classic novel, and Gerwig will undoubtedly follow this tradition.
Little Women will be released on Christmas Day this year. Make sure to check it out with your friends and family!