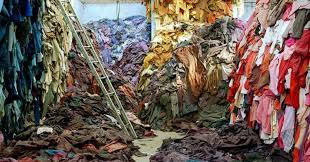 Forever 21 was established 1984 in the Los Angeles Highland Park District. The store, then called Fashion 21, was founded by husband-and-wife duo, Do Won and Jin Sook Chang.
Over 30 years later, the co-founders still maintain cheap prices while delivering the latest wave of fashion trends. Forever 21 expanded to 815 stores in 57 countries. Unfortunately, with such a large global footprint in an ever-growing online market, bankruptcy becomes inevitable.
In September of 2019, the company filed for Chapter 11 bankruptcy. With $500 million in debt, Chapter 11 allowed the owners a chance to reorganize debts and assets to avoid a shut down.
Forever 21 plans to close branches in Asia and Europe, but continue business in Mexico and Latin America. In the U.S., over 175 stores will be shut down.
The bankruptcy was caused by a plethora of factors. First and foremost, overextended business. By 2015, yearly sales peaked at $4.4 billion. In the following three years, Forever 21 had planned to open 600 additional stores worldwide. However, as the fast fashion industry grew online, the competition devastated their empire. Extending business in a time of consumer shift led to a loss of profit, and soon after, an ultimate loss of their target consumers. Subsequently, Zara and H&M rose on the business bureau ladder, and Forever 21 just became another business–lacking the authority they once had.
Although their business expenditures may have been flawed, new dependency on online stores might have contributed to the corporation's downfall. Why shop at Forever 21 for basic items when Amazon provides more options with cheaper prices and better quality? Last quarter, Amazon had an exponentially rising net income of $87.44 billion, while the market for walk-in stores began to deplete.
Since 2017, upwards of 20 major U.S. corporations have declared bankruptcy, some even twice. These include the formerly beloved Radioshack, Toys 'R' Us, Claire's, Papaya, Wet Seal, Gymboree, Sears, Z Gallerie, Charming Charlie, Payless, Charlotte Russe, and, most recently, Active. As the list continues to grow, the average consumer hops on the online bandwagon, consequently fueling the current retail apocalypse. Malls who used to be flooded with people, now watch tumbleweeds drifting past.
For example, Black Friday 2019 was a bust. Digital sales were up 20%, reaching $7.4 billion, compared to local malls averaging an overall decrease in sales of 1.6%. Most customers swore it was just like any other day, not filled with the usual bustling crowd seen on that early Friday morning in past years.
Another factor which may contribute to an overall decline in fast fashion is the present shift to sustainable clothing. Younger generations have begun to prioritize environmentally-conscious clothing brands. Clothing pieces which maintain the same rich color and fabric are favored over sweaters that tear and pill after their first wash. With YouTubers such as Ashley (aka Bestdressed) promoting thrift store shopping to teenagers, pop culture has begun to embrace sustainable clothing. Green thumb fever has even leaked online with ads and reviews guiding the twenty-first century consumer to an online thrift store ThredUP. The shift to online and thrift stores has ultimately lead to the demise of Forever 21.
Despite current trends, Forever 21 still has the chance to return as a profitable, thriving business, as Do Won and Jin Sook Chang plan to restructure. Hopefully by reducing their global footprint, the power duo can focus on branding, and reconnecting with their consumer base. Forever 21 has a long road ahead of them, with many hurdles to face as the industry centers around technology and sustainability.