Oscars 2020 Reactions: Parasite Wins in 4 Categories, Joaquin Phoenix wins Best Actor, and The Irishman gets completely Shut Out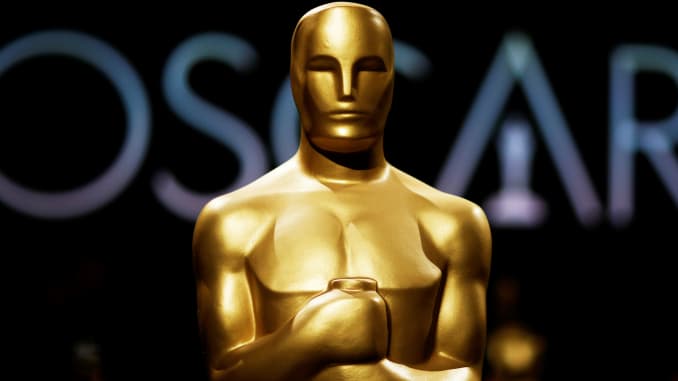 The 2020 Oscars ceremony took place on Sunday, February 9th, and capped off another year of award ceremonies. There were some expected winners as well as a few surprises. Let's look at this year's winners, as well as the biggest snub–Martin Scorsese's "The Irishman."
Best Picture- "Parasite"
This year, the Best Picture award was given to a foreign language film for the first time in Oscar history. "Parasite" received this honor on Oscar Sunday and also won three other awards that night, those being Best Foreign Language Film, Best Director for Bong Joon Ho, and Best Original Screenplay, totaling four. The Best Picture award given to "Parasite" allowed the film to take home the most awards on Oscar night, barely edging out Sam Mendes's WWI epic "1917," the favorite to win Best Picture and Best Director respectively; however, it still won Best Cinematography, Best Visual Effects, and Best Sound Mixing. Parasite's win was a shock to some but expected by others. While it was arguably the best film of 2019, The Academy's love for war films led many to believe that "1917" would win, especially after "1917" won Best Motion Picture Drama at the Golden Globes.
Best Actress- Renee Zellweger, in "Judy"
Most people did not even know this film existed. This Judy Garland biopic flew under the radar, mainly due to the fact that the film itself was not that good, which is why the film was consistently only nominated in one category. Renee Zellweger's performance was one of the only redeeming qualities of the film. She gives an outstanding performance as Judy Garland and is a deserving recipient of this Oscar. This, however, is the only award that I feel was given to the wrong person, as I personally think that the Best Actress honor should have gone to Scarlett Johansson after her amazing performance in "Marriage Story."
Best Actor- Joaquin Phoenix, in "Joker"
To absolutely no one's surprise, Phoenix took home the Oscar for Best Actor after his revolutionary performance in what was quite possibly the most impactful and controversial films in recent memory. His performance as Arthur Fleck, a depressed, mentally-ill loner in the Todd Phillips film "Joker" was simply outstanding. As a result, Phoenix was heavily favored to win the Best Actor honor, beating out stars such as Leonardo DiCaprio, who was nominated for "Once Upon a Time in Hollywood," Adam Driver for "Marriage Story," Antonio Banderas for "Pain and Glory," and Jonathan Pryce for "The Two Popes."
Best Supporting Actress- Laura Dern, in "Marriage Story"
Laura Dern, daughter of Bruce Dern and Diane Laad, won the Best Supporting Actress Oscar for her enthralling performance in Noah Bambauch's tale of crumbling matrimony in his film, "Marriage Story." Dern's character delights some and angers others, but her ability to make her character both understanding and mischievous is what helped her win this honor, beating out her "Marriage Story" co-star, Scarlett Johansson for "Jojo Rabbit," Margot Robbie for "Bombshell," Florence Pugh for "Little Women" and Kathy Bates for "Richard Jewell."
Best Supporting Actor- Brad Pitt, in "Once Upon a Time in Hollywood"
The Best Supporting Actor category was absolutely stacked this year. Brad Pitt was the only one nominated who had never won an Oscar. Tom Hanks (nominated for "A Beautiful Day in the Neighborhood") has won two Best Actor Oscars back-to-back for 1994's "Forrest Gump" and 1995's "Philadelphia," Joe Pesci (nominated for "The Irishman") has won for 1990's "Goodfellas," Al Pacino (also nominated for "The Irishman") won for 1992's "Scent of a Woman", and Anthony Hopkins (nominated for The Two Popes) won for 1991's "The Silence of the Lambs". However, Bard Pitt's stellar performance as Cliff Booth in Quentin Tarantino's "Once Upon a Time in Hollywood" definitely warranted a Best Supporting Actor honor, especially as it seems as though Brad Pitt eclipsed Leonardo DiCaprio in terms of performance in this film.
Best Director- Bong Joon Ho "Parasite"
A surprise for sure, as Bong Joon Ho took home the Best Director award on Oscar Sunday. Bong Joon Ho beat out such filmmaking greats as Martin Scorsese and Quentin Tarantino in the race for Best Director. Prior to Bong Joon Ho's win, however, many believed that the award would be going to Sam Mendes for "1917", seeing as how he pulled a surprise victory at the Golden Globes. Against high odds, Bong Joon Ho won the Best Director award and joined other foreign directors such as Guillermo Del Toro and Alfonso Cuaron as a winner of the prestigious award.
Best Animated Feature- "Toy Story 4"
Pixar wins again as "Toy Story 4" became the 12th film out of 16 Pixar films to be nominated for the award and win. While arguably the weakest film out of the "Toy Story" franchise, "Toy Story 4" is in no way a bad film. While "Toy Story 4" surprisingly lost to "Missing Link" at the Golden Globes, the hype for it did not die down, and regardless, won the Oscar this year, making it the third "Toy Story" movie to win the award, making "Toy Story 2" the only one in the franchise to fail to win it.
The night's biggest snub was definitely Martin Scorsese's "The Irishman." "The Irishman" was completely shut out on Oscar Sunday. The praise for this film was unanimous after its release, with, many calling it Scorsese's best film to date. It was on track to be a juggernaut at the awards ceremonies, but began to lose steam when it was overtaken by "Parasite," "Once Upon a Time in Hollywood," "1917," and "Marriage Story." It's a real shame, because in my eyes, "The Irishman" was the best film of 2019 and one of the best in Scorsese's catalog. It definitely should have won for Best Adapted Screenplay, but that went to "Jojo Rabbit."
About the Writer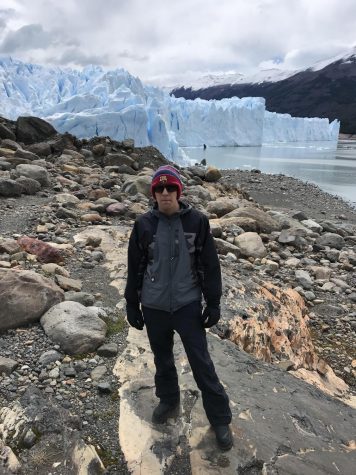 Lucas Pari, Sports Editor
Lucas Pari (12) is a current senior at Santiago High School and plans to attend a university and film school next fall. Lucas' interest in writing began...