So What's Going on with Messi?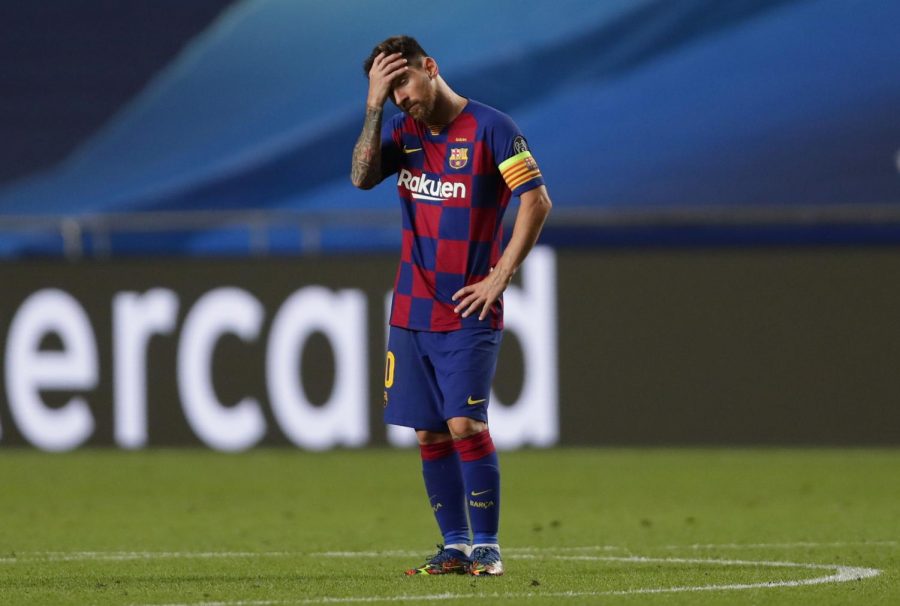 On August 14th, 2020, Barcelona was completely manhandled by Bayern Munich in the quarterfinal of the Champions League, suffering an 8-2 defeat at the hands of the eventual winners of the tournament. Barcelona simply looked like a team that was completely lost, and most of the players just walked around, gazing at the empty seats while Bayern Munich put ball after ball past our poor goalie, Marc Andre Ter Stegen. One of the players that looked to be the most hurt by the way the game ended and how absent the team seemed to be was Lionel Messi.
Lionel Messi has spent his entire professional career at Barcelona and has been very vocal in the past about his desire to retire the club. However, Messi has also voiced his frustrations towards the club and the board and has criticized their financial and managerial decisions over the last few years. Messi is also upset with the fact that Barcelona has not been producing a "winning project" since 2015. The absolute calamities that were the second leg games against Roma in 2018 (where Barcelona went into the game-winning 4-1 on aggregate but ended up choking and losing 3-0) and against Liverpool in 2019 (where Barcelona went into the game-winning 3-0 on aggregate but ended up choking once again and losing the second leg 4-0) also contributed to Messi's frustration with the club. All of the problems with the team could easily be traced back to the idiotic decisions made by the Barcelona board and by the absolute clown that we have for a president, Josip Bartomeu. Costly and dumb decisions such as paying 140+ million euros for Phillipe Coutinho and having no plan for including in the team and then playing him out of position and paying 120+ million euros for Antoine Griezmann and having no plan for him either and also playing him out of position. Both of those failures to plan for how those players should be included in the team led to both Coutinho and Griezmann not playing well and not fitting in with the rest of the team. The board has also made one of the stupidest transfer deals, such as the absolute idiocy of trading a 24-year-old Arthur Melo for 30-year-old Mirilem Pjanic and only getting 10 million euros from that trade. The board has also made terrible decisions when it comes to the coaches. Ernesto Valverde was brought in in 2017 and he was not a good coach. However, he remained as a coach at Barcelona even after Barcelona choked against Roma and Liverpool in the Champions League and losing the Copa Del Rey final against Valencia. Even though there was an abundance of evidence to fire Valverde, he was not fired until midway into the 2019-2020 season. The board then threw Quique Setien in as the new coach, and he struggled since day one. Setien was sacked (fired) almost immediately after the 8-2 loss.
Ronald Koeman was brought in soon after Setien was sacked, and one of the first things the new coach did was speak with Messi. In that meeting, Messi informed Koeman that he saw himself "more outside the club than in it". Messi signed a 700 million euro, 4-year deal in 2017 which would see him stay until 2021. However, Josip Bartomeu informed Messi several times that it would be up to Messi if he wanted to decide to leave. A few days after speaking with Ronald Koeman, Messi informed the club via fax machine that he wanted to leave. This came as a shock to many, and people immediately began to speculate as to where they thought that Messi would go. Some believed that he would return to Argentina and play for his boyhood club Newell's. Others wished to see Messi join Juventus and play alongside his longtime competitor, Cristiano Ronaldo. However, the most likely scenario and the one that was seen as the most probable outcome was for Messi to join Manchester City, and be reunited with his old coach Pep Guardiola.
After several days of constant speculation, and even an offer of resignation from Josip Bartomeu. on September 4th, Messi reluctantly decided to finish the last year of his contract with Barcelona. He announced this on a special interview with goal.com. In this interview. he held nothing back. "I told the club, to the president in particular, that I wanted to leave. "They knew this since the start of the past season. I told them during the last 12 months. But I will stay here because I don't want a legal war," Messi said. Messi also came out and stated that Bartomeu went back on his promise to allow Messi to leave at the end of the season, and informed him that the only way he could leave was if he paid the club the 700 million euro release clause to the club, which Messi stated was impossible. Messi doesn't only have problems with the board, but also with the direction the club is going. "It does not come from the Bayern result, it comes from many things that have happened."I always said I wanted to end here, and I always said I wanted to stay here. But also, that I wanted a winning project and to win titles with the club, to continue expanding the legend of Barcelona at the title level. And the truth is that there has not been any project or anything for a long time, they juggle and cover holes as things go by," stated Messi.
Now it's time to hear my thoughts on this whole situation. Lionel Messi is no doubt my favorite player of all time. As a fellow Argentine, a Barcelona fan, and just a fan of football (soccer) as a whole, Messi is just something else. He is one of, if not the greatest player of all time. I've spent my whole life watching him play, and he has always worn that Barcelona shirt. That's why it pained me so much to hear that Messi desires to leave the club. I don't know how I would react to seeing him in another team's jersey or watching him play against Barcelona. I was also stuck with a dilemma. Although I will love Barcelona forever and I obviously want to see them win everything, I also want to see Messi win everything, and cement himself as the greatest of all time. At the end of the day, before Messi decided to play out the last season of his contract, I had to come to terms with the fact that the best decision that Messi could make would be to leave. Messi is 33-years-old, so he doesn't have a lot of time left to play at the top level. I would also rather see Messi be happy and win more trophies with another club than see him waste away his final years at the top level with a team that may not be winning very many trophies in the near future. While I am happy that Messi is staying in Barcelona for at least one more season, I don't like the fact that he is only staying because he is being forced to, and I do not think that that is fair to him, to the best player in Barcelona history. Regardless of everything now is the time Barcelona and the coward Bartomeu need to try to repair their relationship with Messi and to try to fix the team and turn the club back into a winning project.
About the Writer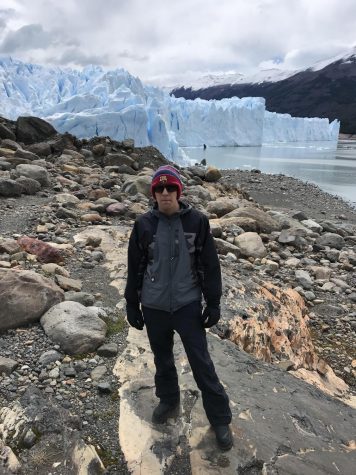 Lucas Pari, Sports Editor
Lucas Pari (12) is a current senior at Santiago High School and plans to attend a university and film school next fall. Lucas' interest in writing began...