MLB The Show 21:Game Review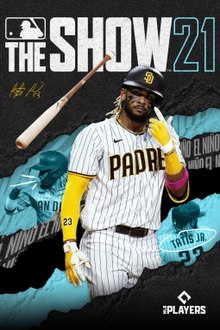 With the next generation of consoles being out for six months now, we have not seen many titles to utilize their power. One of the newest releases was MLB The Show 21, and it has quickly become one of my favorite games so far. I was able to get my hands on a Playstation 5 and when The Show was being advertised, I could not be more excited. With the main type of game I play being sports, this was right in my wheelhouse. I was always a huge fan of the Electronic Art's Madden franchise, but I was ready for a new change of pace. So far with my time playing this game, I have enjoyed it more than most Madden games in the past.
The game's core gameplay requires much more skill and precision than most sports games. Both sides of the ball, batting and pitching require much attention in the placement and how exactly you perform each action. You must track the ball to the zone for batting and determine what type of swing you want to perform. These include power, contact, and normal swings. The effectiveness of each swing type is dependant on the ratings of each stat. Some players exceed in power whereas others will be much more successful in contact. For example, players like Mike Trout and Cody Bellinger will be much more successful with a power swing, and players like Trae Turner and Mookie Betts will have better contact swings. On top of this, each player has a speed rating which will help with stealing and ground balls. On the pitching side of the game, each pitcher has their own pitch selection and the velocity they throw each pitch with. Most pitchers are at least equipped with a fastball, and the others will vary from curveball, knucklecurve, slider, cutter, and so on.
MLB The Show comes with 4 main game modes, Road to The Show, Diamond Dynasty, March to October, and Franchise. Each mode has its own mechanics, enough to be able to have fun in each game mode. My personal favorites are Diamond Dynasty and Road to The Show. In R.T.T.S, you find yourself as a rookie in the AA League after you are drafted. From here you will work your way up to the AAA and eventually the major league. It is a fun and realistic game mode, as many players are not drafted straight into the majors. In Diamond Dynasty, it is your goal to create the best possible fantasy lineup. You open packs and play challenges to receive new cards, or players, for your ultimate team. These players can range from current stars like Fernando Tatis Jr., to former legends like Jackie Robinson. You can then take this team to play against the CPU or online against other people's teams. As for March to October and Franchise, they follow a similar path. It is like playing a regular season of the MLB, except you either control a certain player or take on the manager's mantle for a certain organization.
In my opinion, MLB The Show 21 has been the best sports game for 2020 or 2021. We had other releases like Madden 21, NBA 2k21, NHL 21, and PGA 2k. The Show takes much more skill than Madden and 2k and is not as "pay to win" as the other titles. While you can pay to gain packs in Diamond Dynasty, there are many things you can do to get a good team through just playing the game. Even if you do not have a next-generation console, I would still highly recommend that you pick up MLB The Show 21 as you might be pleasantly surprised.