As someone gluten-free, I have realized the amount of time and money required to be gluten-free. I have walked into numerous restaurants that don't offer gluten-free items on their menu except for salads. Yeah, I love a good salad but eating one every meal isn't something I prefer. Sadly, limiting gluten and making better choices for my body ends up costing more, and shopping for groceries is even harder. I have learned to cook rather than eat out so I know exactly what is going into my body. Though becoming gluten-free is very beneficial for the body, not all gluten-free foods are necessarily healthy. There are still sugars, carbs, and dairy, although they can be limited by paying attention to ingredients. Through trial and error, I have curated a selection of tasty treats and recipes found off of Pinterest that are easy to make as well as a list of gluten-free friendly restaurants.
GLUTEN-FREE DESSERTS
Banana Bread
Brownies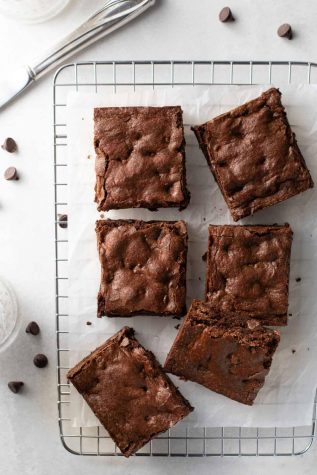 Cinnamon Rolls
Salted Caramel Ice Cream Bars 
GLUTEN-FREE SNACKS AND SAVORY FOOD
Soft pretzels
Mozzarella Sticks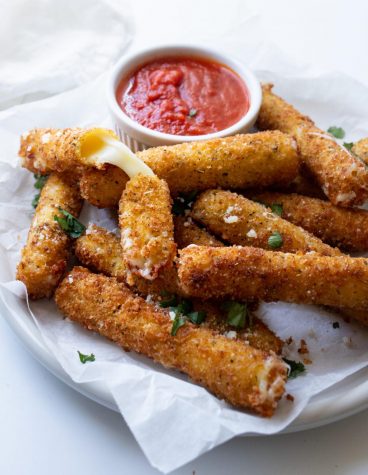 Pizza Crust
Chicken Parm
Chicken Burrito Bowl
RESTAURANTS THAT ARE GLUTEN-FREE FRIENDLY
Arby's
Chipotle
In-N-Out
BJs
Red Robin *On their inline menu you can add all allergens and it gives you substitutes. It is so helpful!
Pizza – Many pizza places include cauliflower or gluten-free crusts nowadays
GLUTEN-FREE FRIENDLY MARKETS
*Sprouts*
*In my experience, Sprouts does a great job with not only gluten-free items but also dairy-free items. In all of the stores, there is a whole section of gluten-free items that include cookies, oatmeal, and cereal.*
Ralphs 
Trader Joe's *gluten-free mac is bomb also there are many dairy-free options*
Whole Food's (more expensive)
Bristol Farm's (more expensive)
Organic Root's
Any local farmers market is a great way to pick healthier choices and support the community 
Lastly, I have gluten-free items that I swear by, and they taste better than the actual thing. 
Chocolate Vanilla Creme Cookies– Glutino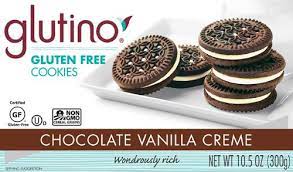 Pretzel Sticks- Glutino 
Chocolate Chip Cookies- Glutino 
(okay this brand is some of my favorites for gluten-free snacks)
Artisan White Bread– Schär
Nothing Bundt Cakes Gluten Free Chocolate Chip Cake
*Select locations* Doesn't even taste gluten-free
Dairy-Free Gluten-Free Vanilla Fudge Sundae Cones– Jolly Llama 
Gluten-Free Everything Baked Crackers– Milton
Pasta- Banza
Make sure to look out for malt, malt flavor, malt extract, malt vinegar, brewer's yeast, and ingredients with the words wheat, barley, or rye. Purposes to become gluten-free is if you have a Wheat allergy, Gluten ataxia, Non-celiac gluten sensitivity, Celiac disease, or simply because you don't want to.
 I feel the best when I eat clean and cut out dairy and gluten. I have lost weight and reduced stomach issues and acne. There is a lot of trial and error when cutting out gluten in your diet but it is genuinely worth all of it. I have felt so much better since I have started my journey and I hope to help at least someone struggling with gluten-free options.