The Harder They Fall Movie Review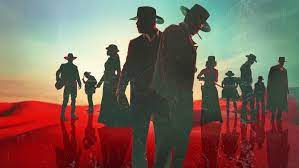 The Harder They Fall is a western-style movie that recently debuted on October 22, 2021. You can find it on Netflix. It is directed by Jeymes Samuel and the cast is all black actors, to help represent the role of black cowboys, businessmen, and frontiermen (as well as women) that existed back in the Old West time period of America. The story follows a cowboy, Nat Love (Jonathan Majors), and his gang, the Nat Love Gang, who find out about the release of Rufus Buck (Idris Elba), Nat Love's sworn enemy as well as his rival gang. The soundtrack seamlessly blends into the movie and features many black artists like JayZ, Kid Cudi, Koffee, and more.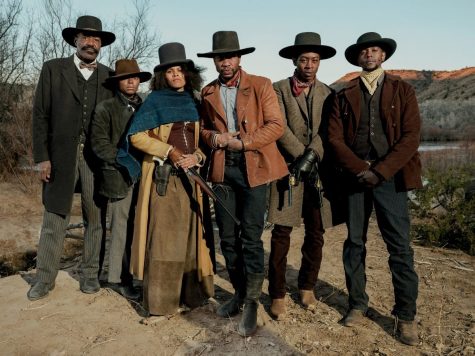 The characters in the movie are one of the most likable qualities of the movie that keeps you engaged and connected. Nat Love (Jonathan Majors) is an outlaw with a dark past, both of his parents were murdered by an anonymous man who carves a cross into Nat's head as a signature. He then finds himself seeking revenge on the man who murdered his parents. Rufus Buck (Idris Elba) is a crime boss of the rival gang to the Nat Love Gang, who finds his way out of prison and back into the crime business scene. Stagecoach Mary (Zazie Beetz) is a saloon owner and former love interest of Nat Love who then joins the gang on their journey to hunt down the Rufus Buck Gang. Trudy Smith (Regina King) is a member of the Rufus Buck gang who helps break Rufus Buck out of prison and join him in retaking their hometown. Bass Reeves (Delroy Lindo) is a marshall who accompanies the Nat Love Gang to take control of the town under Rufus Buck's reign. Cherokee Bill (Lakeith Stanfield) is a member of the Rufus Buck Gang, he's known as a quickly drawn gunslinger of African and Cherokee descent. Jim Beckwourth (RJ Cyler) is a Nat Love gang member known for boasting his quick drawing skills. Cuffee (Danielle Deadwyler) is a companion to Stagecoach Mary who disguises herself as a man and helps tag along to bring down Rufus Buck. Bill Picket (Edi Gathegi) is a highly-skilled gunman part of the Nat Love gang.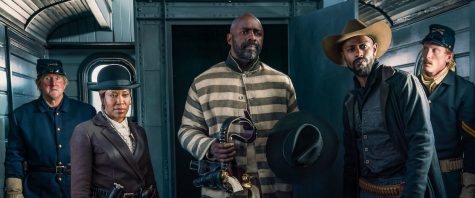 The cinematography in The Harder They Fall can be described as vibrant, sharp, and saturated. The different towns of the two gangs are vibrant and colorful, painted with deep and saturated colors and a night scene with beautiful lighting. There is also a scene where they visit a white town, which is depicted with a monotone white town. Each building is pale white and there is virtually no vibrancy of color to be found anywhere.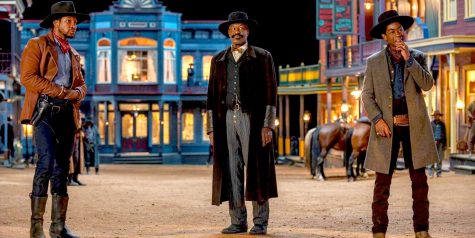 This is an interesting contrast since this movie is focused on highlighting the stories of black outlaws and gunslingers back in the Old West, so creating such a drastic contrast between the two types of towns really sticks out. The action-packed scenes are very pleasing to the eye, tension being built in every second until guns are drawn, and high energy released when the first shots are fired. This film also has its fair share of lighthearted moments, sharing vulnerable moments between certain characters that draw you in and make you feel connected to their stories. Overall, this movie is one that stands out this year and one that I recommend watching if you are a fan of quirky and action.