Minnie Replaces Mickey and Other Ways Disneyland Is Celebrating Women's History Month.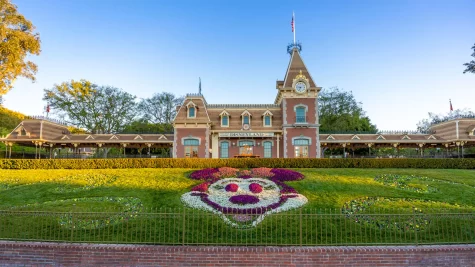 As of March 1, 2022, Disneyland California decided to bring a new change to its iconic flora opening. Since 1955, when Disneyland first opened, a flora picture of Mickey Mouse was the first thing guests would see when entering the amusement park at Main Street Station. Walt Disney and his team of Imagineers worked hard to create such a memorable piece of art to be displayed for all. It is one of the most photographed locations in Disneyland. The floral Mickey is easiest on of the most rememberable things at the park in Anaheim, California. Originally, the flora Mickey consists of about 7,000 plants. After 67 years, there has now been a change in its design. The reason for the change in the character from Mickey to Minnie is because of its March. 
March is the month for women. It is woman's history month and it is the time for celebrating women all across the globe and what they have accomplished, all in the past, now, and the future. It starts at the beginning of March on the 1st and ends on March 31st. As Minnie is as well known as Mickey, why not honor the month by putting Minnie in a well-known place at the front of Disneyland. According to blogmickey, floral Minnie consists of over 1,750 individual plants, Minnie's bow consists of about 750 Nemesia plants, and the added swirl designs on the side include over 1,900 individual flowers, mainly pansies, violas, and petunias. The change was created by the amusement parks horticulture team and started at midnight on March 1st, 2022, and was completed by 6 am the same day. 
 According to Disney Park Blog, Horticulture specialist, Stacy Wise, has expressed her joy about the changes and how it feels for her it means to her. "It's amazing that we're having this step for Women's History Month, and having Minnie Mouse featured is fantastic. "  The floral vision of Minnie is staying as the opening at Main Street Station until the end of March. 
The changing of Mickey to Minnie is not the only thing Disneyland is doing in order to celebrate this wonderful month. Another thing they have this month is chalk art. According to Mickeyblog, between March 15-31st, 2022, chalk muralist, Marcella Sweet, will be creating two art designs to celebrate and honor women. Also according to the same source, a couple of food places in Downtown Disney will be adding to their menus for this month. Ballast Point Brewing Company will be having special items on their menu that will be "paying homage" to women chefs all throughout the month. The cupcake bakery, Sprinkles, will be serving Dark Chocolate Passion Fruit Cupcakes created by Chef Brooke Willamson, and it is the first part of their Female Chef series to celebrate Women's History Month. 
In this month of March, honoring the women of our time, Disneyland California has been doing things their way in celebrating women across the world.