The Charlottesville Riot: The Tragedy that Shook the Nation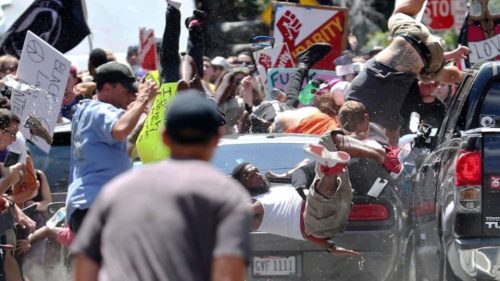 Hang on for a minute...we're trying to find some more stories you might like.
Charlottesville, Virginia was hit with one of the most tragic, talked about riots this year. On Friday, August 11th, 2017, Neo-nazis, White Supremacists, and other right-wing groups "gathered to protest the removal of a statue commemorating the Confederate general Robert E. Lee", according to a CNN article. Brutal bigotry and war broke out as the white supremacist protesters were met with counter-protesters who didn't quite agree with their firm beliefs. The counter-protesters believed that the confederate statue should've been taken down, as it paid homage to a time in history where racism and other forms of discrimination were prominent, and accepted. The white supremacist protesters, however, felt that just like the Confederate flag, the statue was essential to the history of America.
The "Unite the Right" rally continued into the next day, when Virginia governor Terry McAuliffe," declared a state of emergency, stating that public safety couldn't be safeguarded without additional powers". The tension between the two groups continued to escalate to the point of no return. On August 12th, at around 2 pm, a man forcefully drove his vehicle through the crowd, leading to 14 injuries and, unfortunately, 1 death. Heather Hayer, age 34, was run over by the car (a Chevy Camaro, pictured above), and killed. According to an article written by Christina Caron in the "New York Times", Hayer, a former paralegal at the Miller Law Group, was an advocate for human rights, and often posted messages on Facebook about equality and love. After her tragic death was reported, Mike Signer, the mayor of Charlottesville, released a statement saying, "I am heartbroken that a life has been lost here. I urge all people of good will- go home".
The events of "Unite the Right" left the nation shocked, and heartbroken. Lt. Gov. Ralph Northam told Mount Zion First African Baptist Church,"We come to you this morning to reassure you that the Commonwealth of Virginia and all of us that are in this together will not and do not condone white supremacists that brought their hatred and bigotry to the Commonwealth of Virginia."