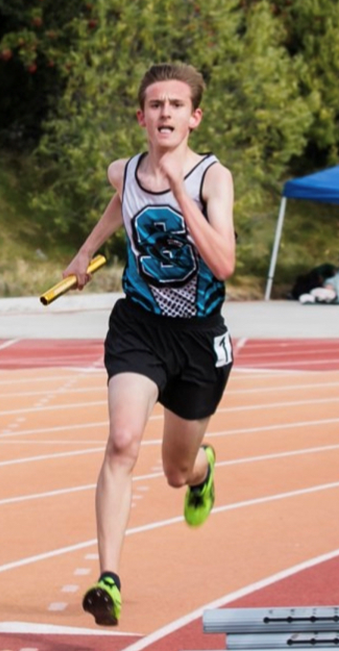 Brock Adams (12), a current senior at Santiago High School, is new to the Shark Attack team. Brock plans to attend a 4 year university in which he will compete in cross country and track and field, as well as pursue a degree in psychology.
Brock has competed for the Varsity Cross Country and Track and Field Teams all 4 years of his high school career. He is also a three-time cross country team captain. Brock spends his free time running, playing sports, and watching political satire. His love of sports and political satire sparked an interest in writing as the field of journalism has become heavily involved in both the world of sports and satire. Brock has taken two years of honors language arts, one year of AP Language arts, and is currently taking AP literature.
Brock looks to utilize his writing capabilities in his future career as he plans to enter the field of psychology, where he is determined to make a  large positive impact in local communities through helping those who struggle with mental health and mental disorders. Research and journalism play a large role in the field of psychology as well as other potential career interests of Brock, such as sports reporting and comedic writing.
Brock Adams, Staff Writer
Dec 18, 2020

49ers' Quarterback Controversy

(Story)

Dec 16, 2020

What The Golden State Warriors 2020-2021 Roster Looks Like Without Klay Thompson

(Story)

Nov 30, 2020

Trump Continues to Battle Election Results In Court Despite Lack of Evidence of Voter Fraud

(Story)

Oct 16, 2020

With the Firing of Head Coach Doc Rivers, The Clippers Look to Move Forward After Their Embarrassing Postseason Collapse.

(Story)

Sep 16, 2020

How The Protests In The NBA Sparked a Nationwide Postponement of Sporting Events

(Story)