Logic's New "44 More"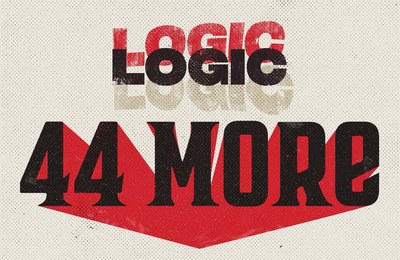 Hang on for a minute...we're trying to find some more stories you might like.
On the night of Friday, February 23rd, rapper Logic dropped his first new song of 2018 for his eagerly awaiting fans. The artist first announced the song release of "44 More" the day prior on Twitter, crediting 6ix for producing the track. According to Genius.com, the song "features a clip from Future's 2017 self-titled album… and shares a sample with "Waves" by Logic's idol Kanye West."
If the name doesn't sound familiar to you, his performance at the Grammy's might ring a bell. Logic remains most well known for his song and performance of "1-800-273-8255," which is only a part of his latest album "Everybody" that was released last May.
Back and better than ever, "44 More" serves as the "sequel to Logic's song "44 Bars" from his 2016 mixtape, Bobby Tarantino," (Genius.com). In both raps, Logic does just as the title suggests and raps exactly 44 bars for each one.
Within the rap, Logic mainly addresses his own wealth and success due to his career. Loyal fans of Logic were grateful for the new rap, but there was some uproar from fans of other artists. Within the rap, Logic mainly addresses his own wealth and success due to his career. Towards the end, though, he emphasizes his own gain over Harry Styles and Katy Perry. The artist wittingly raps about having sold more albums than both of these popular singers.
In fact, Logic's "Everybody" did indeed sell 17,000 more than Harry Styles, and 67,000 more copies than Katy Perry. So, although the lyrics are a bit playful, Logic is widely known for speaking the truth in his raps and being extremely grateful for the success he has been awarded.
With this little taste of Logic's new music for 2018, fans are excited and can hopefully expect to help logic sell out even more albums in the future.