2018 XXL Freshman Predictions
Hang on for a minute...we're trying to find some more stories you might like.
Since 2007, the popular hip-hop magazine XXL has been introducing upcoming rappers to a large audience. This program kick-started the careers of many well-known rappers, such as Logic, Chance the Rapper, Macklemore, Machine Gun Kelly, Wiz Khalifa, Lil Uzi Vert, Lil Yachty, Kodak Black, J. Cole, Big Sean, Jay Rock, and many more.
Before I regress, I wish to state that this article is purely my opinion, and nothing is confirmed. My predictions will be based on who I think XXL would pick, not who the people like the most. The rapper who did not make a pitch video to XXL will not be considered. I will write who I believe will make this year's Freshman list. Before I start, there are some people I want to mention who won't be appearing for separate reasons; Lil Pump, Cardi B, Joyner Lucas, Trippie Redd, and Ski Mask the Slump God won't be making this year's list. Not only did none of them make pitches to XXL, they are also way too big of artists, and do not need an XXL Freshman Spot.
6ix9ine (a.k.a Tekashi69)
This very controversial rapper blew up after his 3 hit songs, GUMMO, KOODA, and KEKE were released on YouTube. However, after all those songs were released, 6ix9ine pleaded guilty to three counts of sexual misconduct with a minor. It is because of this (and the fact that he is not very good) that I think that 6ix9ine doesn't deserve a spot. However, in February, Tekashi69 released his first mixtape titled Day69, and it only increased his popularity.  After all of his success and popularity, this makes Tekashi a credible candidate for the Freshman list.
Smokepuurp
The man who created Lil Pump-Smokerpuurp- has been quite popular for about a year now. Last year, Smokepuurp released his first mixtape called Deadstar. Even though this mixtape wasn't extremely popular by sales standards, many people have been clamoring for Somepuurp to be included in this year's XXL Freshman list, and he is one of the most liked artists to make a pitch to XXL.
Lil Xan
Ugh. As much as I despise this artist for his blatant disrespect to legends like Tupac, I can see him as an XXL Freshman. He is quite popular for his style of anti-Xanax rap, something that isn't popular in today's rap. He has plenty of hit songs, like Betrayed and Xanarcy. His 2018 album total Xanarcy is very popular, reaching number 10 on the Billboard 200.
Bhad Bhabie (a.k.a Danielle Bergoli)
And from bad to worse we go! How Danielle Bergoli-a girl who got famous for saying a popular phrase- has a music career, I'll never know, but, here we are. I think that Bhad Bhabie actually has a chance at an XXL Freshman spot because of large sale numbers. She has only released five songs so far, and they are all big hits. She sells a lot and gets millions of streams on Spotify. And because of this, I believe (even though I hate it) that Bhad Bhabie will have a chance to make the XXL Freshman list.
Rich Brian (a.k.a Rich Chigga)
Rich Brian has gained a large following of fans that enjoy his music, and he is also quite popular. While doing research for this article, I found that Rich Brian is one of the artists that I enjoyed the most. He is very talented and popular, and I feel like he would make it as a freshman.
Famous Dex
Although I personally don't enjoy his music, I can see why people like him. His songs are very catchy, which I guess is what people want from rap music these days, and I can definitely see why XXL would pick Famous Dex because of his popularity and catchy music.
Maxo Kream
I think Maxo Kream is one of the better selections from my predictions. He crafts his bars really well and is pretty talented. While he's not as well known as Famous Dex or 6ix9ine, he still has a very large fanbase that supports his music.
Tee Grizzley
Tee Grizzley is another rapper who is not extremely popular, but who I think is talented and is bound to go big. Tee is more popular than Maxo; however, like Maxo, Tee has a large fanbase, and he still has a chance at a spot.
YBN Nahmir
Very popular in his own right, YBN Nahmir's XXL pitch was one of the most popular of all the pitches on XXL's YouTube channel.  He has a good bit of talent, but there are some songs from him a don't like. However, out of sheer popularity, I think that there is a very big chance that he will become a Freshman.
J.I.D
The person with the most liked XXL Freshman pitch, J.I.D has a good chance. He is another rapper that I enjoyed listening too. I like his bars and verses on a wide variety of songs that I had a chance to listen while doing research. And also, his popularity cannot be underestimated, another reason why I believe that J.I.D is a credible XXL Freshman.

About the Writer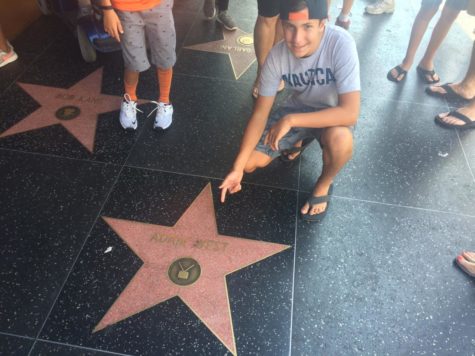 Lucas Pari, Staff Writer
Lucas is a freshman at Santiago High School. he enjoys reviews for things like books and video games but mostly movies. Going to the movies is actually...