Should Service Animals Be Allowed On Airplanes?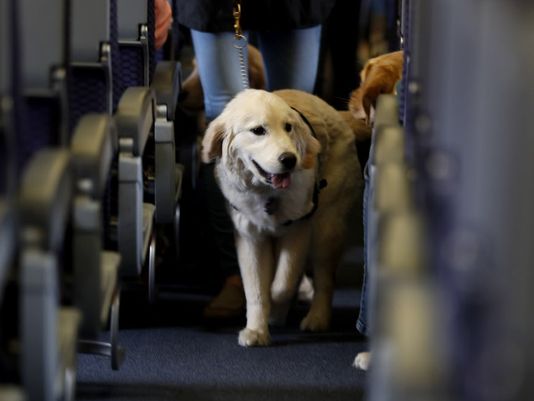 Hang on for a minute...we're trying to find some more stories you might like.
The unfortunate truth regarding service animals is that the service they provide is not always beneficial to everyone. Though undoubtedly an imperative necessity in many people's lives, the fact that must be faced is that in order to provide a safe and innocuous environment for the whole of a group of people, there must be limits to which these animals have access. A recent news article elaborated on the new rules that American Airlines began enforcing: prohibiting insects, hedgehogs, and goats from being emotional support animals on the plane (CNNMoney). Some may find the reasons behind banning such animals quite obvious and not up for even the slightest debate, but where does one draw the line? What differentiates an animal such as a dog from that of a goat?
The conflict of interest presented here is the innumerable amount of likely possibilities of negative effects that service animals being present on airplanes may have. A vast majority of the human population suffer from severe allergies to the dander which animals have under their fur. If one single person who had severe allergic reactions to dander were to be trapped on an airplane with a dog for several hours, the outcome could be rather discomforting, and in some cases, fatal. While there are solutions to these types of problems, airlines choose to ignore the overall issue instead, and focus primarily on the smaller aspects of the situation, like completely banning certain species of animals.
One simple change that could be made to help prevent problems during a flight would be to categorize planes as we do hotel rooms. When you go to check into a hotel room, you are often asked "smoking or non-smoking?". A similar question can be asked when booking a flight regarding whether or not you are okay with being on the same flight that a service animal could possibly be on.
In no way should service animals/emotional support animals be banned from attending a flight with their owner; however, there are several ways in which we can ensure a safe flight for everyone — including the animals. The goal should be simple: avoid conflict with quick and easy resolutions. We all loving traveling, including animals. There is no reason to prevent any category of living creature from their right to do exactly that.

About the Writer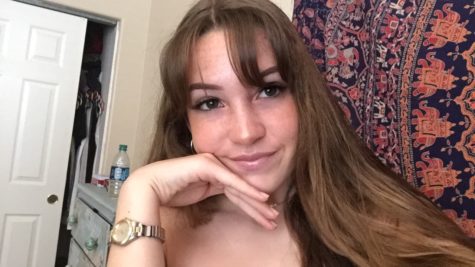 Emma Begley, Staff Writer
Emma Begley (11) is a writer, poetry enthusiast, and activist for human and animal rights, both equally important. She is passionate about her writing...