Former U.S. Soldier Pleads Guilty to Helping ISIS
Hang on for a minute...we're trying to find some more stories you might like.
Sergeant 1st Class Ikaika Kang, a former U.S. soldier, pled guilty last Wednesday in court at Honolulu for helping the infamous terrorist organization, ISIS. He was stationed at Schofield Barracks in Hawaii and was planning a suicide bomb there. Additionally, he wanted to get his rifle and shoot the Waikiki strip and downtown Honolulu.
In court Kang admitted his guilt, stating "your honor, I have provided unclassified, classified documents to the Islamic States." It was believed that Kang was sympathetic of the group as early as 2016. The FBI opened the investigation and gathered information from sources he has known, worked, and lived with.
Kang provided the Islamic States, better known as ISIS, with digital documents that had highly sensitive information including U.S. military weapon files, mobile airspace management, mission procedures, radio frequencies, and military manuals that contained personal information of various U.S. service members. Kang was intrigued with the beheadings performed by ISIS terrorists, suicide bombings, and other acts of violence or torture. He would often watch them daily for hours in his bedroom. The informant "remembered being sick to his stomach while Kang laughed and insulted the victims."
Kang studied the Islamic States before joining the military and wanted to "join the cause" and joined the military solely for the paycheck. He swore a loyalty oath to the terrorist organization and agreed to partake in violent acts. While trying to give more documents to ISIS an FBI agent, who Kang believed was an ISIS member, caught him in the act. They arrested him and he is now being charged with 25 years in a federal prison, although he could have received a life sentence.

About the Writer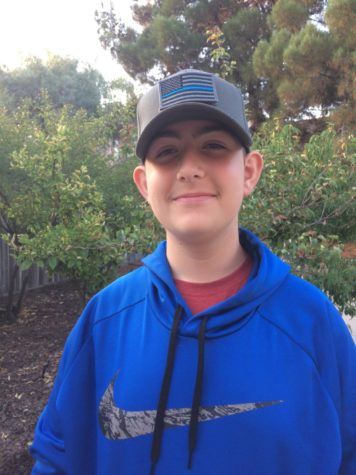 Mano Qasqas, Staff Writer
Mano Qasqas (9) is in his first year of high school and in his first year of journalism. He enjoys writing about politics and the news. He can be found...