Is Knott's Scary Farm Really that Scary?
Hang on for a minute...we're trying to find some more stories you might like.
It's finally October, and the spirit of Halloween is in the air. All of the theme parks are open for a night of fun and scares, including Universal Studio's Horror Night and Six Flag's Fright Fest – but, the most popular here in California is Knott's Scary Farm. The tickets range from $44.99 for a basic ticket (not including parking) to $149.99 for an all-inclusive ticket, and I have to admit the prices aren't that bad compared to Universal Studios.
With the numbers out of the way, let's consider your actual experience at the park – is it actually scary or is it just lame? To be fully honest, it was a pretty cool experience, because even if you were not scared, you were still having fun. Knott's is always a place to go with a group of friends and have a great time.
The mazes this year were the best part of the whole thing (besides the food, of course). There were two new mazes added this year, The Dark Entities and The Depths. The Dark Entities had a very alien/futuristic vibe to it. I was honestly expecting more, though. It wasn't really "scary"… it was more like an attraction with really loud and annoying music (aka sirens), but I will give props to how amazing the scenery of the whole maze was; it was like it came fresh out of a Sci-Fi movie, and some of the aliens looked similar to the aliens in the movie "Alien". You could obviously tell there was a lot of effort put into the whole "look" of things.  The Depths maze reminded me of the movie Pirates of the Caribbean: Dead Man's Chest,and one of the characters reminded me of the character Davy Jones, the pirate with all the tentacles. The whole story line was really well executed, and the lights, background music and fog really made this maze come to life. Most of the animatronics were super unrealistic; for example, the bloody "scary" shark towards the end was ridiculous. Just like The Dark Entities, The Depths was a good idea, and it looked cool, but it wasn't scary! It almost felt like Disney made the maze. Both of these are the two newest mazes and you would expect it to be actually scary, but it just wasn't.
The Shadow Lands, however, was also really good and very scary. It was super dark, so it made you paranoid thinking that someone or something was going to pop out at you. It was really like the "basic" haunted house with the whole look and layout. Even the scare actors felt kind of basic because it was all just a whole lot of screaming. There wasn't anything special about this maze (more like a haunted house). Knott's Scary Farm usually goes above and beyond with all of the themes of each maze, but this one fell short. Towards the end, it confused me a bit with the whole samurai turn…I feel like that was very random and unneeded.
My overall favorite maze was Paranormal Inc. The overall story line was amazing and so was the look of everything.  I love how they changed the ending from last year so it wouldn't be the same exact thing and you wouldn't know what to expect. Finally, we have a maze that was well executed! The beginning of the whole maze made me jump out of my seat once. The haunted hospital theme was perfect if you really wanted to be scared in the best way possible.
The opening scene of the Pumpkin Eater with the talking pumpkin was super cheesy. It's still worth going through with some friends, because the whole look was really cool (just like the other mazes) and it was also very inventive and so dark that you almost couldn't see. I with they added a little something that was different about it this year, but they didn't and that was pretty disappointing.
One of the worst mazes by far was The Red Barn. I honestly wouldn't recommend it to anyone. It was just a bit weird and frankly gross, which came off as lame. It is one of those mazes where you walk in expecting at least something, and by the end of it you are left wondering why you thought is was a good idea to go in at all. Maybe because of the short line…I wonder why.
All of the scare actors were very good with freaking people out. Not mention how amazingly detailed each individual costume is and the SFX makeup was exceptional. Remember there are about 1,800 monsters roaming around the park – not including the mazes. Imagining the detail in each person is astounding.
So was Knott's Scary Farm really that scary? No, it was not, but it is still a fun and good place to hang out with your friends. The price is pretty cheap compared to other places and it's the closest theme park to us, so I say it is worth it. I do think it's WAY too over-hyped, but for what it is worth, it's still a good experience.

About the Writer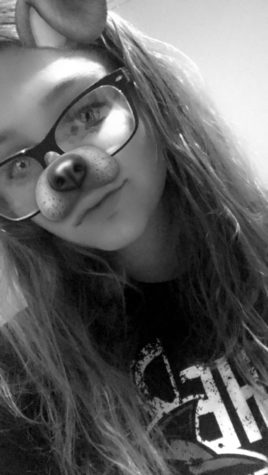 Savannah Sannes, Staff Writer

Savannah Sannes (9) is a tenacious, determined and hardworking student who is starting her first year with Shark Attack family. When she's not...