Blink-182: "Kings of the Weekend" or Concert Delays?
At last, the long-awaited and highly anticipated Blink-182 tour has once again resumed, following loads of tumult. After much speculation, the first show is set to be at The Pearl Concert Theater in Las Vegas this upcoming weekend, on October 26th, following a long three-month delay. The band had originally signed a 16-date residency deal with the Palms Casino Resort but was unfortunately forced to postpone the dates due to an incident concerning one of the members.
This popular band has become increasingly well-known all thanks to their recent hit album California, which features the punk rock style of music their fans adore. The band has already lost quite a few original members including their beloved singer, Tom DeLonge, who was later entirely replaced by Matt Skiba. Before Tom DeLonge's detachment, Mark Hoppus and Tom DeLonge sang lead together on certain songs, but their latest album is sung exclusively by the original member Hoppus and the new member Skiba.
After starting their Las Vegas residency, loyal followers fell into a state of panic as the drummer, Travis Barker, announced the discovery of several blood clots in his arms. Upon hearing this, the tour was postponed and the tickets refunded while Travis Barker recovered. With the drummer being declared as healthy as a horse, the tour has once again resumed much to the delight of their numerous fans.
Whereas most people would consider blood clots to be an extremely traumatizing experience, Blink-182's drummer has been through much worse. In 2008, Barker's private plane crash-landed, killing four of the six civilians on that flight. Barker and Adam Goldstein, also known as DJ AM, were the only survivors. ABC News states that Travis Barker "severely burned over 65 percent of his body…and underwent 27 surgeries." Needless to say, fans are ecstatic that Travis Barker is alive and well after surviving a plane crash, the related burns and other injuries, as well as the recent blood clots.
With Travis Barker restored to full health, the band plans to resume their tour, full steam ahead. Fans are thrilled to finally have their cherished drummer back because after all, "home is such a lonely place without you." –Blink-182
About the Writer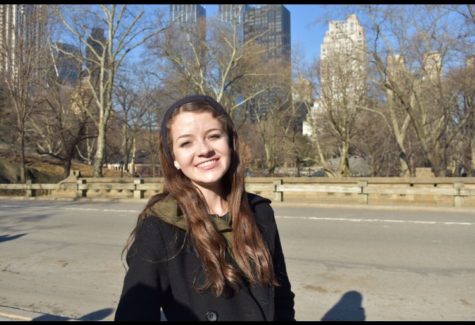 Madison Castello, Op/Ed Editor
Madison Castello(12) is thrilled to finally be in her senior year at Santiago as well as her third year in journalism. In her free time, she enjoys reading...