Activities for the Fall Season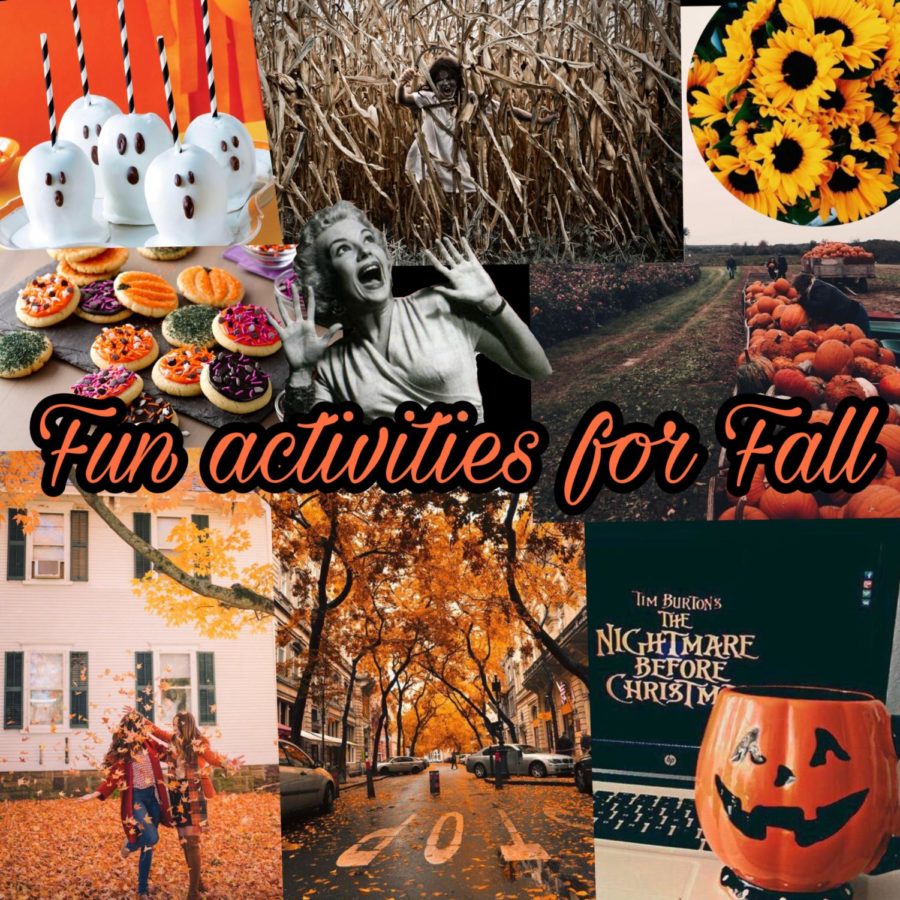 It is now fall and, with Halloween just around the corner, all anybody wants to do is hang out with their friends. Here are some fun fall activities that you can do with your friends to make this fall the best one yet.
One of my favorite fall activities is the variety of corn mazes here in California. From the smell of fresh air to trying not to get lost with your friends, the corn mazes are a must. If you want something a little scarier for the Halloween season, I recommend looking up some haunted mazes in your area. The haunted mazes are so much fun. I'm not usually one for haunted mazes, but more recently I've noticed that I'm slowly starting to love the adrenaline rush I get from them. Oh, and I shouldn't forget to mention that the corn mazes are a very photogenic area if you're looking for a place to take a couple of aesthetically-pleasing photos.
If you want to plan a great family day, I suggest going apple picking. The task requires little effort and it's a lot of fun. My mother personally loves this idea since she gets super picky about which fruits she eats. My mother also loves the fact that she personally gets to see where the apples were grown. So, if you're picky about your fruit, or you simply just want a fun activity to do with your family, then apple picking is for you!
Again, there are some people who don't enjoy those activities outside, so, instead, you and your friends and family can make delicious fall treats. You guys can make cookies or cupcakes and decorate them for Halloween with different colored icing. One of my absolute favorites is caramel apples. I recommend green apples to balance out the sweetness of the caramel. It's extremely simple, and the taste of the caramel is just marvelous. Alas, the one thing that requires the least amount of effort, yet can make any night ten times better, is hot chocolate. Hot chocolate can be topped with so many different toppings that the flavor can change from a decent hot drink to a wonderful hot drink that makes you want to settle in with a warm blanket.
Another great activity that will get your blood pumping is going to watch scary movies or going to haunted houses. When watching scary movies, you can be in the comfort of your own home, and, by the end of the movie, you'd no longer feel comfortable. In scary houses, though, it's a whole different ballgame. Instead of knowing it's fake like in movies, you can physically see someone coming toward you with a weapon. The plus side of haunted houses is that none of the members can touch you, but that doesn't stop your heart from racing every jump scare.
There are so many fun activities to do in the fall time. A couple of honorable mentions include: playing with the leaves, going to escape rooms, going onto the Queen Mary, and going to amusement parks. Feel free to try these activities out and have a blast!