Is Michael Buble Retiring from Music?
Hang on for a minute...we're trying to find some more stories you might like.
Michael Buble shuts down the crazy rumors that said he was retiring from his successful music career. Buble told The Associated Press on Tuesday, October 16th, that he wasn't planning on retiring anytime soon. He said that he was "misquoted in a recent interview" that was published in The Daily Mail. On October 13th, The Daily Mail published an interview with Buble, which misstated that he would retire after his new Album Love is released, which is slated for a November 16th release.  The article claimed the Grammy-winning singer would be stepping away from music for good because of his oldest son Noah's cancer battle, but Buble denied this statement.
The singer is back after a long break from music since his last album Nobody But Me, released in 2016. He took a break that was primarily due to his son's cancer diagnosis. Buble was considering not returning to music, but as Noah's condition improved, he decided to go back to music and create his album Love.  "This is also an opportunity to say thank you," he said in a Facebook live stream, "on behalf of my family and I, there's no way that you can know how much it meant to us — how much your prayers, how much your thoughts, how many times you got us through. For me, this is kind of a really small way of being able to thank you, to tell you how much I love you."
"I'll keep going until the news of my death comes out, which will probably be fake too," Buble says while laughing. "At that point, you're really famous now. Things are really going well on this record. Elvis [and I] are having fried peanut butter and banana sandwiches together."
Buble heard about the misinterpretation from a few friends over text. He explained to them that they need to "consider the source", calling it "negative energy. I'm not strong enough to deal with it, so I don't deal with it," he said to them, "by the way, those friends that wrote me, I said to them 'Thank you so much for caring about my well-being. Do me a favor, don't share it with me. Send me pictures of your kids and tell me how you're doing, because I much rather know about that.'"

About the Writer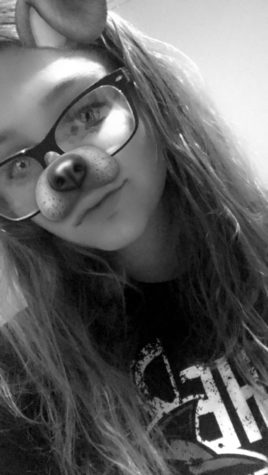 Savannah Sannes, Staff Writer

Savannah Sannes (9) is a tenacious, determined and hardworking student who is starting her first year with Shark Attack family. When she's not...