Must-Watch Halloween Movies of 2018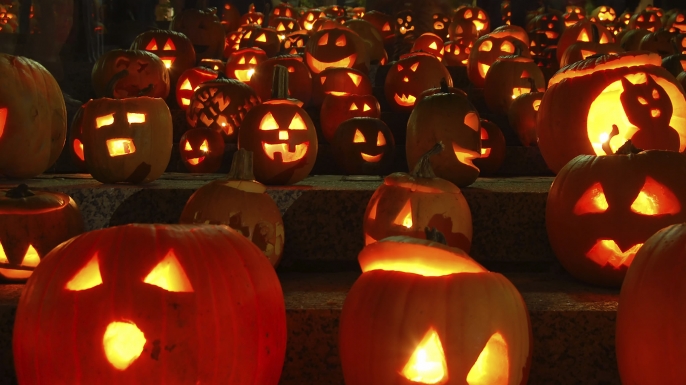 Halloween, which is rated the 7th most popular U.S. holiday by Wikipedia, is coming up quickly. How can you prepare for it? You can decorate, carve pumpkins, go to haunted houses, and put together a costume; however, watching movies is one of the most popular ways to get in the Halloween spirit. But with so many to choose from, where do you start?
First, we have Hocus Pocus. First released in 1993, this iconic movie is at the top of everyone's list. If you haven't seen this movie, have you ever truly lived the Halloween experience? Hocus Pocus is rated PG and is a good movie to watch with your family or with young kids. This movie is about Max, a young boy, who moves from California to Salem near Halloween. On Halloween, he learns of the legend of three evil witch sisters and accidentally sets them free after many years, all while attempting to impress a girl named Allison. Dani, Max's little sister, and Allison have to work together to get rid of the witches before Halloween ends. Although this movie originally received negative reviews, its popularity has recently grown since, making it into a Halloween fan favorite.  
The next movie is Halloween. Though I've never personally seen this movie, it's very popular and among most "top 10" Halloween movie lists. Halloween was released in 1978, and since then it has been followed up with a remake in 2007 and a sequel in 2009. The movie is about a serial killer who was put in prison for murdering his sister at a young age. After escaping, he stalks and murders teenage babysitters on  Halloween night with his psychiatrist attempting to put an end to his rampage. This movie is definitely less family-friendly, and, being rated R, is considered a true horror film.
Speaking of true horror films, The Exorcist is yet another R-rated movie on the must-watch list. In this movie, a 12-year-old girl is believed to be possessed by a demon. The girl's mom tries to get her daughter back through an exorcism. Though the movie is a success now, the making of it went through a few setbacks. At first, nobody would accept the movie, and it was turned down by multiple film directors. During the filming, a toddler was accidentally hit with a motorcycle and was hospitalized. Because of this accident, there are rumors that the set was cursed.
If you need a break from these horror films, you could always watch the classic The Nightmare Before Christmas. This is a PG-rated stop-motion film featuring Jack Skellington, Sally, Zero, and Oogie Boogie. Jack, the Pumpkin King, lives in Halloween Town and stumbles upon a door that leads him to Christmas Town. He becomes fascinated with Christmas and decides to bring it home and celebrate the holiday. This movie is a great one to watch if you don't like being scared but still want to get in the Halloween spirit.
Of course, these aren't the only good Halloween movies. More scary movies are available by simply looking them up. Although there are many other ways to prepare for the upcoming holiday, settling down and watching a good Halloween movie is one of the best things you can do. From PG-rated family movies to R-rated horror movies, no matter what you choose to watch, the Halloween spirit is sure to find you.
About the Writer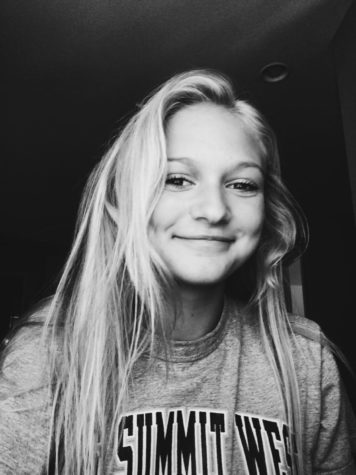 Avery Skinner, Staff Writer
Avery Skinner (9) is a freshman in her first year of journalism who enjoys keeping up with current events, new trends, and anything pop culture. Besides...