Anaheim Ducks Make a Flurry of Moves Amid Skid
The Anaheim Ducks have not had the season they've been looking for so far. Saying they are struggling would be an understatement. The Ducks have endured a harsh 12 game losing streak to date. During this, there has been much unrest among the fans calling for the team's coach to be fired. The General Manager, Bob Murray, gave a statement, "At this time, I am not considering a coaching change. I am more focused on our players, specifically with who is going to step up in this situation." This shows his confidence in the head coach, Randy Carlyle. With that, it sounded like there may be a couple of moves involving his roster, which is exactly what happened.
It all started on January 14th, as the Ducks traded their longtime fan favorite, Andrew Cogliano, for Devin Shore of the Dallas Stars. He had been a solid player for the Ducks as he'd been on the shutdown line of Ryan Kesler and Jakob Silfverberg, but as Kesler has been hampered with injuries, Cogliano had not been as effective as his team had hoped, only numbering 11 points in 46 games. As the Ducks continued to lose games, Murray decided to make even more moves.
On January 16th, they not only made the Cogliano trade but multiple other trades as well. He decided to trade Pontus Aberg to the Minnesota Wild for Justin Kloos. This one was a little bit of a head-scratcher as Aberg had been a fairly effective and consistent player for the Ducks as he had 19 points in 37 games and Justin Kloos had mostly been a minor league player for the Wild. The next trade involved the Vancouver Canucks as they traded Luke Schenn and a 7th round pick of the 2020 draft for Michael Del Zotto. This is a good trade for the Ducks as they get an offensively skilled defenseman in Del Zotto as well as adding more depth to their lineup which can help out the younger players on their team. The Ducks were not done yet with the trades, and that same night, they traded Joseph Blandisi to the Pittsburgh Penguins for Derek Grant. Blandisi was not more than a minor league player for the Ducks as he was the Captain for their AHL affiliate, the San Diego Gulls. Derek Grant was an adequate player for the Penguins as he had 5 points in 23 games. He is a very responsible player defensively which will help the Ducks depth-wise and their younger defensive players.
These moves cause us, as fans, to notice that the Ducks are in somewhat of a panic mode. Their record has not been good enough for their fans, but they still are in the thick of things as they are still in playoff contention, and only one point out of the playoff race entering the All-Star weekend. If the Ducks can figure it out on the ice, they can easily get in a playoff spot and enter the playoffs as a Wild Card due to the poor play of the other Western Conference teams including their local rivals, the Los Angeles Kings. These moves may be the reason why they turn things around and ultimately make it into the postseason.
About the Writer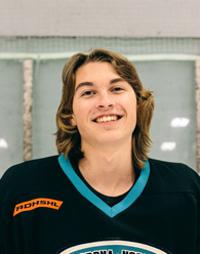 Cody Vadeboncoeur, Staff Writer
Cody Vadeboncoeur (12) is someone who loves to watch and play sports. He is currently playing hockey for the Varsity Corona Norco Stingrays of the ADHSHL....