Cinnaholic – Restaurant Review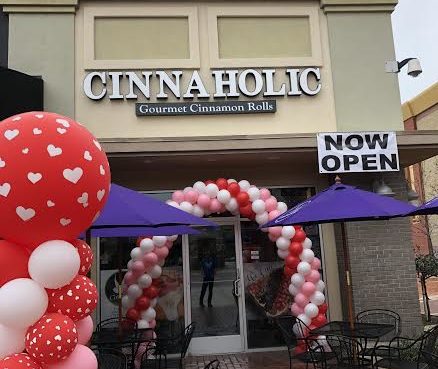 Cinnaholic – A new "Gourmet Cinnamon Roll" shop that opened its doors at the Corona Crossings on January 11th, 2019. Located next to the movie theater, I had passed by several times but had never thought to make my way in, I mean how could a cinnamon roll be considered gourmet? After a few weeks of debating, I finally decided to give it a try and see if it could, in fact, live up to its hype – and boy was I in for a surprise.
The allure of Cinaholic is their "build-your-own" cinnamon rolls in which you choose which flavor of frosting as well as which toppings you want. The build your own options start at $5.50 and goes up at a $.50 interval per additional topping. The flavors range from fruity to creamy, and there's something for just about anyone. The toppings include fresh fruit, cookie dough, syrups, and nuts. I had initially thought the prices were a bit steep especially compared to the beloved cinnamon roll chain Cinnabon – that was however until I saw just how big each of Cinnaholic's rolls were. I ordered a roll with Hazelnut frosting, edible cookie dough, and bananas.  I was pleasantly surprised to see the large size of the roll, and instantly fell in love when I took the first bite. It was worth every cent.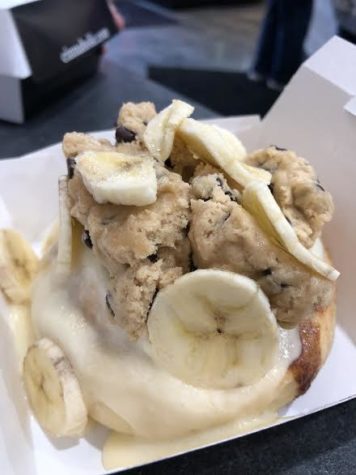 They also have a few "specialty" rolls that are their own unique combination of toppings. Their most popular, The "Cookie Monster," combines cream cheese frosting, edible cookie dough, chocolate chips and is topped with a drizzle of chocolate syrup. This too was incredibly delicious.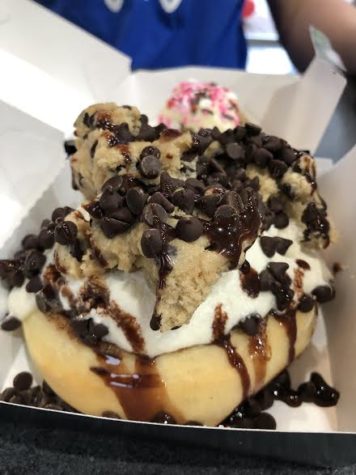 In addition to the thousands of potential cinnamon roll combinations begging to be tried, Cinnaholic also serves scoops of edible cookie dough, void of eggs and flour, making it safe for consumption. Each scoop is served topped with cream cheese frosting. As someone who loves to eat (raw) cookie dough, I was thrilled to try this much safer alternative.  The scoops cost $2.99 and are honestly perfect. While not overpoweringly sweet, I found it hard to finish the scoop. They are a great addition to any of the cinnamon rolls.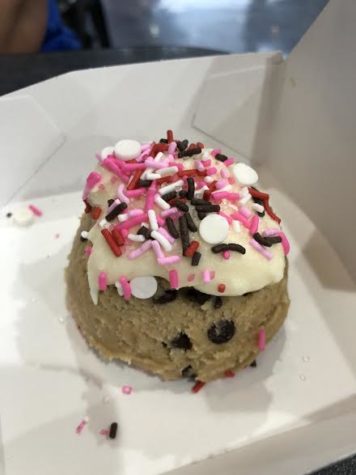 After my trip, I can admit that I was wrong – Gourmet Cinnamon Rolls do exist – and can be found at Cinnaholic. They were so incredibly sweet as well as fresh. You definitely get your money's worth as they definitely aren't stingy with frosting and toppings not to mention the massive rolls themselves. I 100% recommend Cinnaholic to everyone, and I for sure will be returning.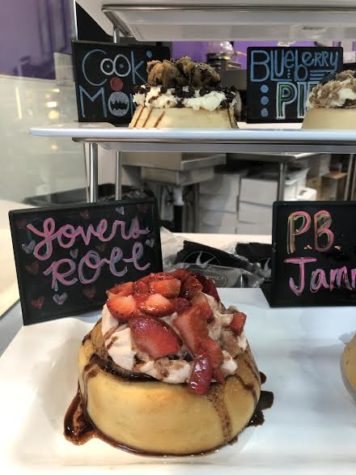 Cinnaholic is located at  2670 Tuscany St Ste 104, Corona, CA 92881. It is located between the Edwards Cinema and Buffalo Wild Wings (where Subway used to be).