Chick-fil-A: Grilled Chicken Club Review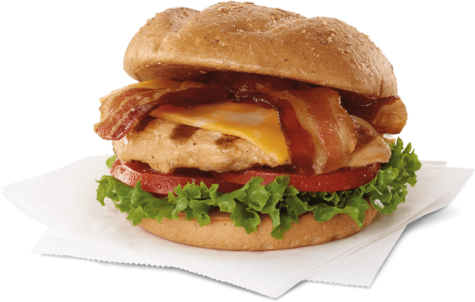 Chick-fil-A is highly regarded as one of the most notable and pleasurable fast food chains that specialize in making one of the best chicken sandwiches in North America. It has a plethora of options that could intrigue anyone to make them even reconsider their specific preference. This includes delicious entrees such as the Chicken Sandwich, Grilled Chicken Club, nuggets, etc.
The exterior of the fast-food restaurant has a modern look that is displayed to compel and appeal to consumers, whether they are new or returning. Once you enter, the interior is very welcoming to its customers. It consists of the same modern look that serves to portray the eatery as a warm and welcoming place.
While I could ramble on about Chick-fil-A's delicious menu or philosophy behind their enrapturing design, I will instead give a review of the 'Grilled Chicken Club', one of their more unpopular and underrated items off the list. It is similar to your typical sandwich, as well as many others on the menu, and includes ingredients such as lettuce, tomatoes, and the multigrain bun.
However, the distinction between the others and this particularly delicious version of a club sandwich is that it's the only sandwich from the menu that has grilled chicken with Colby-Jack Cheese and Applewood smoked bacon. It has 350 calories, 8g of fat, 36g carbs, and 32g of protein.
In my case, I ordered a combo that comes with the Grilled Chicken Club, a side of the trademark Waffles Fries, an original Chick-fil-A sauce, and water. This is usually my typical preference whenever I go to Chick-fil-A on my own or with friends; it has a plethora of variety that gives this significant taste of immeasurable flavors.
An immense amount of pleasure commences upon the first taste of the meal. The Grilled Chicken Club tastes like how one would depict it: perfect, with the crispy bacon, the hardened scrumptious chicken breast, and the authenticity the bun presents to the already diverse sandwich.
The Waffles Fries are a bonus due to how sophisticated Chick-fil-A is with presenting its fries because it makes us question the creation behind its crisp and delicious nature. It is not only iconic but delicious, especially if one adds a sauce of their preference to enhance the flavor. For me personally, that will always be the Chick-fil-A sauce.
In my experience, Chick-fil-A is always a pleasure to come back to whenever my stomach is craving it. If you are someone that likes to be occasionally diverse with their specific foods, then take a chance with The Grilled Chicken Club. It surely isn't a sandwich that will disappoint you with how its presentation appeals to the consumer with how much consistency is embedded into it or the breathtaking immense satisfaction you will taste. I give the Grilled Chicken Club a 4/5.