Super Bowl LIII
The first Sunday of February is a big day for sports fans across the country. After weeks of grueling football, the stage was set for the fifty-second Super Bowl.
        The Los Angeles Rams and the New England Patriots played at the Mercedes-Benz Stadium in Atlanta, Georgia on February 3, 2019. Seventy-five thousand people filled the stadium, while 98.2 million viewers tuned in from all over the world to witness a piece of sporting history.
        What was anticipated to be a shootout between the team's talented quarterbacks, veteran Tom Brady of the New England Patriots and the Los Angeles Rams' upcoming star Jared Goff resulted in a battle of the team's defenses to contribute to the lowest scoring Super Bowl of all time. The Patriots pulled off a victory with a final score of 13-3.
        Julian Edelman, the star wide receiver for the Patriots, was named the game's Most Valuable Player with ten receptions for one hundred and forty-one yards. Tom Brady went 21-35, 262 yards, with one interception and no touchdown passes. On the other side of the ball, Jared Goff's performance was stifled by the high stakes, going 19-38, 229 yards, no touchdown passes, and one interception.
              With this win, Tom Brady has once again made history. He now has led his team to nine Super Bowl appearances, obtains a record eighteen Super Bowl passing touchdowns and possesses six Super Bowl rings. At the age of forty-one, Brady has no intentions of giving up the game he loves anytime soon.
              The major question that looms is how long the Patriot's dynasty can continue to reign around the league. The acquired fresh faces of insurmountable talent and veterans alike are ready to prove next season that the Pats are not quite done yet. Fans all around the league will be excitedly awaiting the beginning of the next season, and ultimately be right back in their seats in a year to once again witness Super Bowl LIV.
To read about the sequence of games played to determine the top two teams of the league, click here:
About the Writer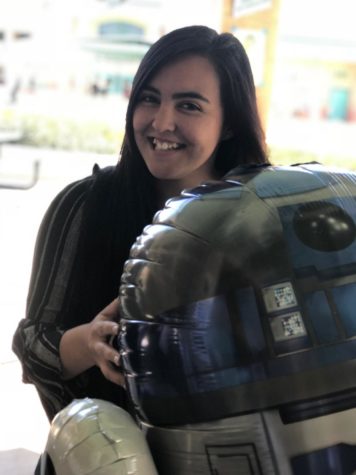 Sierra Flessel, Staff Writer
Sierra Flessel (11) is a junior and it's her first year in the Journalism family. When she's not stressing over school and trying to maintain somewhat...