Trump Accuses Spike Lee of Racist Hit Against Him
On Monday, Trump tweeted that Spike Lee's acceptance speech, director of BlacKkKlansman, was a racist hit towards the President, stating in his tweet that "Be nice if Spike Lee could read his notes, or better yet not have to use notes at all, when doing his racist hit on your President, who has done more for African Americans (Criminal Justice Reform, Lowest Unemployment numbers in History, Tax Cuts, etc.) than almost any other Pres!"
The reason he said this was because Spike Lee, in his acceptance speech, called out the 2020 voters saying to "mobilize" and to be on the right side of history. While not addressing Trump by name, he declared, "Let's all be on the right side of history. Make the moral choice between love versus hate. Do the right thing!' Nowhere in his speech did he mention Donald Trump or throw a racial hit at him, he simply told the many listeners to be smart and make moral choices. Lee was not surprised by the tweet Trump sent.
While talking to reporters, it was revealed that he thought that his movie changed our society. His response cited racist violence that had happened in Charlottesville, Virginia, in August 2017 and how Trump vaguely responded to it. Lee also said how Trump did not accuse the Ku Klux Klan of the violence in those areas. Trump did not only send out tweets to Spike Lee but also to De Niro and Meryl Streep, due to their speeches as well due to the things said addressing him.
About the Writer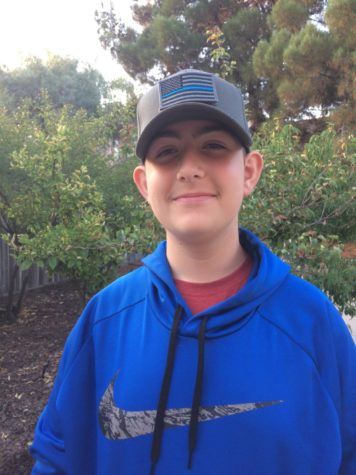 Mano Qasqas, Staff Writer
Mano Qasqas (9) is in his first year of high school and in his first year of journalism. He enjoys writing about politics and the news. He can be found...