Man Dies At Coachella
Hang on for a minute...we're trying to find some more stories you might like.
49 year old Christopher Griffin falls 60 feet to his death, setting up a stage for the first weekend at the well known festival Coachella (week one). The Riverside County Fire Department received a call stating that someone fell from a roof (this was at about 9:26 a.m.) on Saturday. Officials say he was "pronounced dead on the scene". In a written statement that Saturday, the festival's production company, commonly known as Goldenvoice, confirmed his death:
"Today, Goldenvoice lost a colleague, a friend, a family member. Our friend fell while working on a festival stage. It is with heavy hearts and tremendous difficulty that we confirm his passing. He has been with our team for twenty years in the desert and was doing what he loved. He was a hard working and loving person that cared deeply about his team. As our lead rigger, he was responsible for the countless incredible shows that have been put on at the festival. We will miss him dearly," said the head of company.
At first, the fall was unclear to what happened, but later, according to the Indio police department and TMZ, Griffin fell by climbing the stage scaffolding while installing rigging equipment, but sadly he was not using a safety harness.
Griffin worked with the company for over 20 years as the lead rigger, and was very well respected.
Sadly, Griffin leaves his wife and twin daughters. Griffins mother stated "Within an hour the support began flooding in. Bobby "Boomer" Thrasher and his team, still in a state of shock themselves, set up a GoFundMe College Fund for Chris and Sam's twin daughters Danni and Tawnie … and the support continues to flood in. Boomer flew across the country to pay tribute in person. During the service he spoke his heart … and we all heard … and felt it". The family is still recovering over the tragic loss.
About the Writer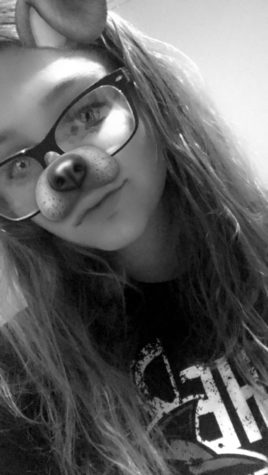 Savannah Sannes, Staff Writer

Savannah Sannes (9) is a tenacious, determined and hardworking student who is starting her first year with Shark Attack family. When she's not...