Man Lands Job After Getting a Ride From a Police Officer Instead of a Ticket
A man in Illinois, Ka'Sahwn Baldwin, was allegedly pulled over by a police officer due to his expired license plates and having an out-of-date driver's license. He shared with NBC News that while he was getting pulled over, "I was nervous. I was thinking, I was just going to get some more tickets and have some more fines that I really can't afford to pay." The routine is to tow the car and take the person to jail. Officer Roger Gemoules explained to Baldwin that the car couldn't be driven any further.
However, to his surprise, instead of getting more fines and tickets as he assumed, the cop, Gemoules, "followed him home where he parked the car and took him to his interview." Gemoules walked NBC News through his thought process, explaining that Baldwin "was polite when I pulled him over and he seemed like a good young man, so I wanted to give him a chance." Gemoules continued to express his sympathy for Baldwin and proclaimed, "I knew if I gave him a bunch of tickets and towed his car, it would be tough to recover from." This shows an extreme understanding and consideration for not only Baldwin but also the massive level of respect officer Gemoules has for his duty and the people he serves.
Later that day, Baldwin wrote about his experience on Facebook and his post went viral. When he learned over the weekend that he had been granted the job, he searched for Officer Gemoules on Facebook and messaged him to thank him again for his kind gesture that led to him getting a new job. The job was much better than his current job at McDonald's. It is stories like these that combat the terrible accusations made toward police officers in the field today.
About the Writer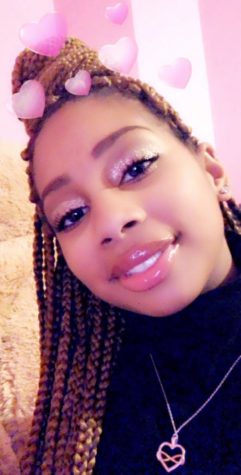 Cheyenne Singleton, Publicist
Cheyenne Singleton (12) loves to read, write, and sing. Sharing her gifts with the world whether it's through singing at a public event, being involved...