Shazam! Movie Review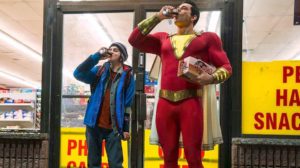 The movie Shazam!, although it may be about one of the least popular DC superheroes, has suddenly become one of the most successful movies DC has released in some time. While a lot of people don't even know who Shazam is, everyone is a huge fan of the funny, family-friendly, sweet movie. With a PG-13 rating, this movie is definitely something you can take a family or a group of friends to watch.
The movie follows 14-year-old Billy Batson (Asher Angel), who was abandoned by his mom at a very young age. As a result, he's been in many foster homes, causing trouble in or running away from every single one. Billy has been on a journey in search of his mom. Eventually, Billy is placed in a final family made up of an array of eclectic foster kids. While with his new family, Billy is taken to a place where he is given the powers of a wizard named Shazam. Billy yells "Shazam!" and he magically turns into an adult superhero (Zachary Levi) with superpowers and a super-suit. With the mentality of a 14-year-old, Billy and one of his foster brothers, Freddy Freeman (Jack Dylan Grazer), go around town trying out his superpowers.
It's all fun and games until Dr. Thaddeus Sivana (Mark Strong), the super-villain, comes along with a plan to take down Billy so he can have the wizard's powers all to himself. Throughout the movie, the young hero learns to realize the fact that he can't defeat the villain himself and that he's going to have to be humble and ask for the help of others. The movie shows the power of overcoming adversity and trials to come together and triumph against evil. When we prioritize humility and work together, we get the best results. The general feel-good theme of the movie makes it a great movie for everyone, and arguably one of the best DC superhero movies of all time, and creates a newfound appreciation for the underrated hero.
About the Writer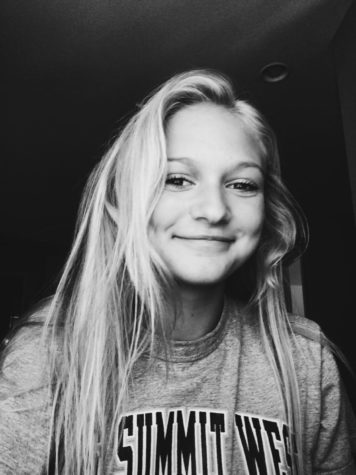 Avery Skinner, Staff Writer
Avery Skinner (9) is a freshman in her first year of journalism who enjoys keeping up with current events, new trends, and anything pop culture. Besides...