Colorado School Shooting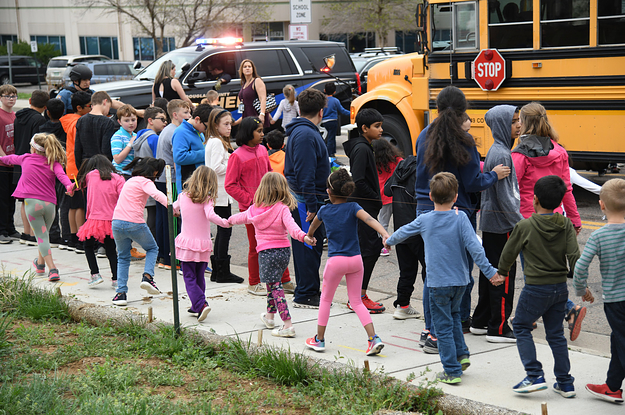 On May 7th, STEM School Highlands Ranch, a charter school in Denver, Colorado, experienced a tragic event – a school shooting. A deputy was informed that there was an active shooter and, soon after, arrived at the school, in order to try to ensure the safety of the students. The school security fired at the deputy, and it is uncertain if this was a mistake, so there's an investigation currently underway.
Unfortunately, there were eight injured and one dead. The person who passed away was 18-year old Kendrick Castillo, and there are two who are in critical condition. The gunmen were 18-year-old Devon Erickson and 16-year-old Alec Mckinney.
The two shooters were in separate rooms, yet the security man in question was only aware of one so he wasn't really sure about who was coming in to help and who the school shooters were. There is still a lot of investigating going on because they're still unsure of who was shooting who. Some believe that the deputy and the security man could have also shot a student because the bullet that hit the student didn't belong to the gunmen.
Although there is still not much concrete information as to whether the security man shot the deputy or not, many have gone to say that he tried his best to protect all the students as much as he could.
On May 8th, both suspects made their first appearance at court. The judge said that both will be getting First-degree murder charges and that he will need to take time to figure out other charges. Both suspects will also need to attend court on Friday afternoon for another hearing. Devon Erickson took both of the handguns from his parents and they were both purchased legally.
The student who passed away, Kendrick Castillo, was described as a "kind, funny person who was always there for anyone who needed him." Students in the class also went on to say how as soon as the gun was taken out, Castillo quickly jumped onto the gunman and tried to get him to stop shooting.
On May 9th, students walked out of the school in memory of Kendrick Castillo. There was a memorial in the gymnasium, and those speaking there were described to be enraged and in tears. The students, during a walk-out, stated that the event politicized their grief. The event was put together by the Brady Campaign, and the man in charge invited reporters to the event instead of focusing on what it should be about – Kendrick Castillo and the school.