Argentine Soccer Legend Diego Maradona dies, aged 60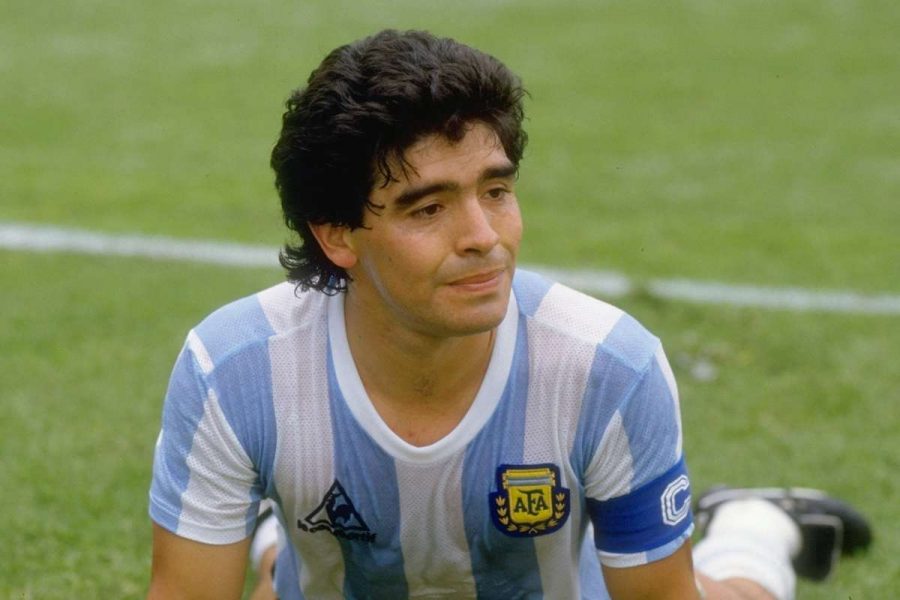 World Cup winner and legend of the game Diego Maradona died on Wednesday, November 25th after suffering cardiac arrest at his home in Tigre, Argentina. The footballer was 60 years old, and his death came less than a month after he underwent emergency brain surgery to relieve bleeding in his brain at the Clinica Olivos in La Plata, Argentina. Maradona was widely regarded as almost a sort of god for the Argentina people due to his heroics in the 1986 World Cup, where he led Argentina to their second World Cup title in Mexico (where the tournament took place). Fans waited outside the hospital and prayed and cried rivers of tears hoping that Maradona would pull through the surgery. Maradona ended up pulling through, and the surgery was successful. Unfortunately, three weeks later, he did end up passing away at his home, despite the efforts of paramedics to revive him.
Maradona was most famous for his "Hand of God" goal against England in the quarterfinals of the 1986 World Cup. Maradona also brought two Series A titles to Italian football club Napoli, their only two titles to date, as well as the Italian Cup, Italian Super Cup, and the UEFA Cup. Maradona also played for Barcelona and won the La Liga and the Spanish Super Cup with them. Later on in his career, he returned to his native Argentina and played for Boca Juniors, where he won the Argentine League Championship, and at Newell's Old Boys. Maradona also won the Footballer of the Year award 4 times in 1986, 1981, 1980, and 1979. In 2010, Maradona became coach of the Argentine National Team for the 2010 World Cup in South Africa, a tournament where Argentina made it to the quarterfinals, where they defeated 4-0 by Germany. Maradona continued his coaching career in places like Dubai and, in 2018, in Mexico, where he coached the club Dorados. In September 2019, Maradona took over coaching duties for Argentina football club Gimnasia. After the end of the 19/20 season, Maradona's contract was renewed for the 20/21 season. Maradona's time coaching Gimnasia was plagued by obvious signs of his ailing health, including his apparent gain of weight and inability to walk without assistance. Maradona could not end stand on the sideline to coach his team, and he sat either on the bench or on a throne to coach his team.
While most famous for being a footballer, Maradona was also infamously seen as a drug abuser and an alcoholic. Maradona spent the majority of his life addicted to cocaine, the drug he used most heavily throughout his life. His abuse of drugs and alcohol led to long-standing obesity after his footballing career ended. Maradona underwent gastric bypass surgery in 2005 in an effort to fight his obesity. In 2007 Maradona was treated at a hospital in Buenos Aires for alcohol abuse and hepatitis and in 2019 underwent surgery for a hernia caused by internal bleeding in his stomach. Maradona had many near-death experiences as a result of his years of abuse of drugs and alcohol, and, as one Argentine news anchor said after his death, Maradona (and as a result, his fans and people in general) had become "..too accustomed to the miracles."
After Maradona's passing, Argentine President Alberto Fernandez ordered 3 days of national mourning. On November 26th, Maradona's public funeral was held at the Presidential Palace, la Casa Rosada for fans to see and pay tribute. However, the event was forced to be ended early when fans hopped the fence of the palace and got into altercations with police, and the coffin was transported to a private funeral home at the request of Maradona's daughters. The footballing world paid tribute to Maradona in the days following his death. All UEFA Champions League games held minutes of silence after Maradona's passing. Stars like Lionel Messi and Lorenzo Insigne dedicated their goals in their matches on Sunday, November 29th to Maradona as well.
In the past few days, recent information came to life regarding Maradona's last days. According to multiple reports, Maradona apparently fell and hit his head a few days before his death. Despite that, Maradona was not taken to the hospital and was instead kept at home as advised by his doctor, Leopoldo Luque, a suspicious decision indeed. According to Yahoo Sports, on Sunday, November 29th, Argentine police conducted a raid on Luque's home and offices as a part of an investigation into Maradona's death. The officers are reportedly looking into Maradona's treatment in his final days and investigating Dr. Luque for possible negligence and manslaughter. Luque became a person of interest after Maradona's daughters and other members of his family requested to see medical records so that they could be able to see what medicines were being administered to Maradona by Dr. Luque after Maradona's brain operation. The BBC reported on Sunday that "There are suspicions that the star's convalescence at home might not have met the conditions of his discharge from the clinic, such as a 24-hour team of nurses "specialized in substance abuse", the on-call presence of doctors and a stand-by ambulance equipped with a defibrillator. Officials want to know how often Dr. Luque went to see Maradona at his house."
Maradona was a footballing icon, and his death was felt intensely by the footballing world and especially by the people of Argentina. Napoli renamed their stadium "El Estadio Sao Paulo Diego Armando Maradona" the day after his death and despite Maradona's infamy, he will forever be remembered as one of the greatest to ever do it, not just by Argentine's like myself, but by the entire world.

About the Writer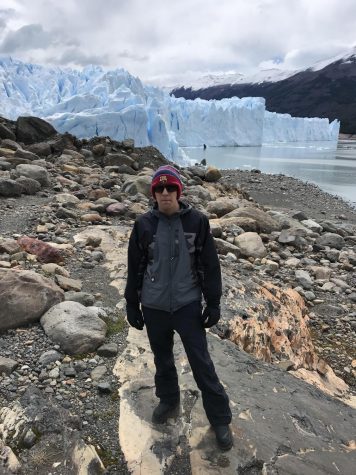 Lucas Pari, Sports Editor
Lucas Pari (12) is a current senior at Santiago High School and plans to attend a university and film school next fall. Lucas' interest in writing began...