Substitute Shortage: Where are they?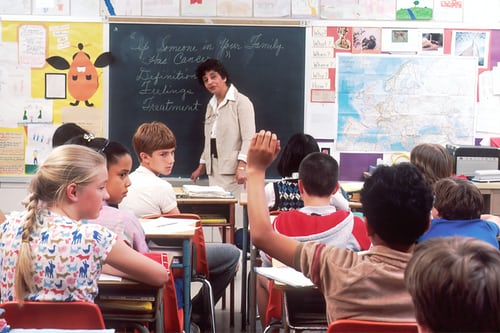 Substitute shortage
Substitute shortages have been going on for numerous years, but since the pandemic, substitutes have been harder to find. They are not getting paid as much which causes them to not want to come into work. The substitute shortage is also a result of teacher shortages. Just within the 2020-21 school year, about 13,550 California teachers (1,000 more than the previous year) have retired and it's even more severe during the 21-22 school year due to teachers testing positive for COVID-19, the pandemic related pressures put on teachers, public animosity towards teachers as well as the typical reasons teachers leave the profession.
Reason(s) For Substitute Shortage
Many argue that California is undergoing substitute shortages because of the low pay rate and argue that if the districts paid them more, they wouldn't have a substitute shortage. Although this is true–many districts do not pay their substitutes enough–another factor is the teacher shortage itself. For a lot of substitutes, they didn't believe the low wage was enough to live off. Multiple communities heavily relied on retired teachers as working substitutes, but the retired teachers themselves are concerned for their health considering this past pandemic. Especially now, substitute teachers are heavily relied on in case a teacher cannot attend work. 
Reason(s) For TeacherShortage
California is the most severe state that has been experiencing teacher shortages and it has been happening due to the three main factors: "the decline in teacher preparation enrollments, increased demand for teachers, and teacher attrition and turnover". While there has been an increase in the student population, not as many teachers are entering the education workforce. The pandemic is not the only reason why California is suffering from a teacher shortage.  Pre-pandemic, there was already a state-wide teacher shortage which has worsened throughout time. In the past decade, teacher preparation enrollment in California has increasingly declined by more than 70 percent. The thousands of new credentials are said to be simply not remotely enough to close the gap. The new teachers are said to not be ready for the new professional challenges that are head-on. This results in the need for more qualified teachers. 
How Can We Fix This?
The need for substitute teachers has been higher than ever and the pandemic has not made this tiresome situation any easier. Research says that the median pay for a substitute per day is $97.  According to EdWeek, "That's about  $13/hour, and in some places, they make as little as $9/hour. As one district administrator pointed out, that's not even enough for a substitute to cover their childcare costs for the day". They simply need more money but numerous districts do not have the money or resources to increase the average pay. Teachers are already concerned for their health as it is.
Schools should be able to raise awareness and increase the amounts of fundraisers–all the money would go to substitute teachers. Schools are not raising enough awareness about this critical situation and without substitutes, students are left in the classroom alone waiting for an adult to enter and supervise. 
What do you think should be done about the shortage?