Teen Wolf Revival Movie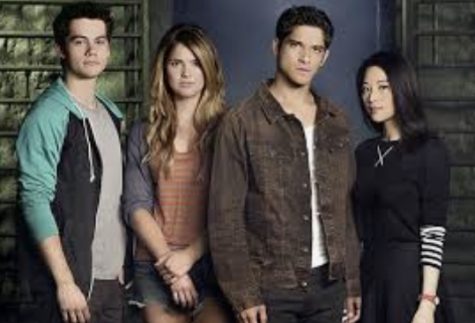 On September 24, 2021, It was announced that a Teen Wolf revival movie was going to be happening. The movie is a revival of MTV's "Teen Wolf", a show based on the 1985 movie of the same name. The show ran from 2011-2017 for six seasons. It stars actors such as Tyler Posey, Dylan O'Brien, Tyler Hoechilin, Holland Roden, and others. The plot is about a high schooler named Scott McCall (Tyler Posey) who gets bitten by a werewolf and it forever changes his life. Along with his best friend Stiles Stlinski (Dylan O'Brien), and a werewolf named Derek Hale (Tyler Hoechilin), Scott gets more involved with the supernatural world of the fictional town Becan Hills, California, which affects the lives of many. While fans don't know when the movie is going to start filming and all from the original cast that is coming back, we do know that it is supposedly coming in 2022 on Paramount Plus. 
 It is for certain that Tyler Posey would be returning as he was the first to let everyone know on social media that he was going to reprise the role of Scott McCall. There was no formal announcement on every actor who will return, but several other actors have confirmed their return via social media. Holland Roden (Lydia Martin), Colten Haynes (Jackson Whittemore), Dylan Sprayberry (Liam Dunbar), JR Bourne (Chris Argent), Ian Bohen (Peter Hale), Orny Adams ( Coach Finstock), and Linden Ashby (Sheriff Stlinski) have confirmed their participation in the revival. While it wasn't sure if Dylan O'Brien would reprise his role as the fan-favorite, Stiles Stlinski, a tweet from Linden Ashby confirmed O'Brien's return in the revival. Actors such as Tyler Hoechilin (Derek Hale), Daniel Sherman (Isaac Lahey), Arden Cho (Kira Yukimura), and Shelley Henning (Malia Tate) have not said or confirmed anything about working on the revival movie. 
While Crystal Reed mentioned the revival on her social media, it has not been confirmed if she is to appear in it. Something that might be for the best. Her character Allison Argent was a beloved character throughout the show's run and many would be thrilled to see her again; However, the character Allison died. While this normally wouldn't be an issue as this is a supernatural television show and there are many ways for a character to come back to life, but her character has been dead from season three. Fans had the chance to mourn and say goodbye to the character. Daniel Sherman is a different case. Sherman's character Isaac left the show after season three shortly after the death of Allison, but his character never died. Isaac was have said to leave Beacon Hills and move to France. Sherman coming back is determined by if he desires to come back and how busy his schedule is. Similar to Tyler Hoechilian, who played one of the main characters, his return is also determined by his willingness to come back and his schedule. Hoechilian is playing Clark Kent/Superman in CW's "Superman and Lois", a show that is very popular and is on its way to a second season. We can only know what's for certain once a formal announcement is made.