Disneyland During a Pandemic
Disneyland, the Happiest Place on Earth, has been open for months after being closed for a year after the peak of the Coronavirus pandemic. At the time, the closing of this park had little-to-no impact on me but had struck many families whose lives revolved around being in the park. My last visit to Disneyland was a couple of years before the park had officially closed due to COVID-19, however, it was really interesting to observe the changes that had occurred pre-pandemic to now.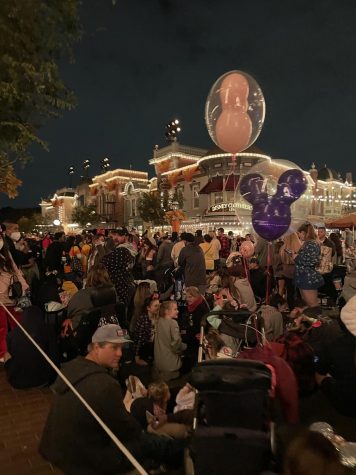 A major change has been wait times for rides. I remember wait times being at least an hour-long, but now, a majority of them do not surpass the hour mark. Popular rides, however, like the Haunted Mansion or Space Mountain had reached an estimated 80 minute wait time on the Disneyland App, but these times seemed to be significantly shorter once waiting in the line itself. For example, a lot of the rides on the app were posted as 20 minutes, but in reality, were rides that you could walk straight onto.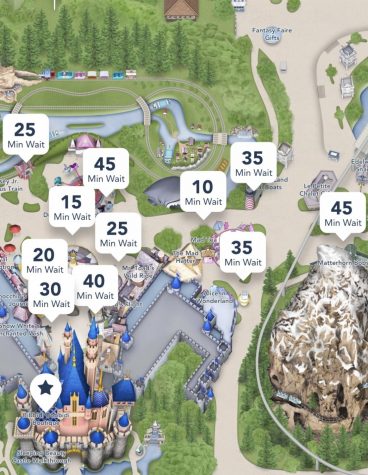 I believe that this is because of the controversial reservation system that Disneyland has implemented since the pandemic. Although obtaining the reservation itself was a little stressful, having the reservation made a day at Disney significantly easier. It was honestly extremely relieving and convenient because we were not necessarily pressed for time and we felt as though we could get onto a lot of the attractions that we were interested in without running short of time. 
Despite these shortened wait times, there was still a significantly large amount of people at the park. Wait times for food were unnecessarily long, however, the utilization of the Disneyland App for mobile ordering made it extremely convenient to get food efficiently. Similarly, having a virtual queue for the new rides, like Rising of the Resistance or Web-Slingers in California Adventure is extremely convenient if you can obtain them. They enable Disneyland guests to come onto rides when their boarding group gets called, resulting in shorter wait times and a limited amount of passengers on the ride as well. A battle in Disneyland that is inescapable, however, is the crowds that form when a parade or show is about to take place. These crowds were massive and seemed to appear out of nowhere. They filled up all of Main Street as well as the space around the castle, which was extremely odd to see, considering that many individuals have yet to be in large crowds since the beginning of the pandemic. This made the park seem significantly more full than what it seemed to be walking from one land to another.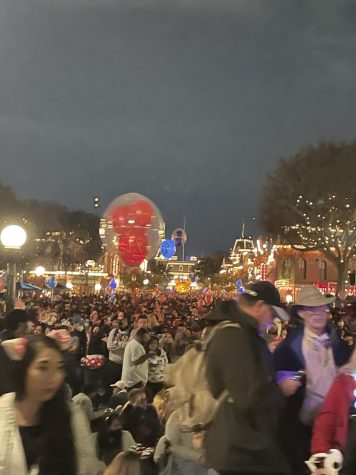 The cast members had also worked tirelessly to ensure the safety of the guests visiting both parks. Not only did they form their lines in a manner where a majority of the line was outdoors, but they were also extremely adamant about individuals wearing their masks when indoors. Every 5 minutes or so of waiting in line, an announcement was made that established the requirement to wear a mask that covered your chin and went over your nose. If a cast member were to see an individual without their mask on, they would offer them a friendly reminder to wear their masks properly, while also reminding them that they would be able to remove their masks once they returned outdoors. Characters at both parks also contributed to the safety of the guests by remaining distant from them, to prevent disease transmission. 
Being an individual who was hit hard during the pandemic, being able to experience the "abnormally normal" of Disneyland was extremely fulfilling. Not only were the parks safer for the current circumstances, but there was also more room for each of the attractions in our Disney schedule because of the minimized crowd. If given the opportunity, I highly recommend going to Disneyland and California Adventure now, while reservations are still open and lines are still short.