New York's First Injection Sites
Throughout the pandemic the U.S is still currently in, numbers in overdose death have increased to a large and unimaginable amount. In a 12-month period that ended in April, it has been reported that over 100,00 Americans have lost their lives to overdoes. 70% of this total were men between the ages of 25 and 54. This is 30% more from the prior year which was 78,000 deaths to overdoses. The amount of lives lost to overdoes has doubled since 2015. 
These overdoses increased by the use of methamphetamine, cocaine, natural and semi-synthetic opioids, and a newer easy access face-paced drug, fentanyl, which is 100 times more powerful than morphine. A lot of the time, purchasers are not aware of what they are buying but buy because it is what is being sold. Dr.Volkow says, "Many people are dying without knowing what they are ingesting."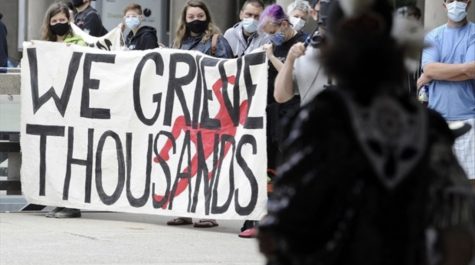 Saddened by the lives lost by the missing access to opioid reversal medication and family left behind, New York discussed solutions and came up with opening Injection Sites. Where individuals go to use drugs with medical assistance present in case of an overdose. These sites can save up to 130 lives a year.  New York opened its first two injection sites in East Harlem and Washington Heights. These sites offer clean needles, administer naloxone (opioid reversal medication), medical assistance, and treatment options for drug dependency. 
New York is the first city in the U.S to open injection sites in the U.S. Philadelphia, San Franciso, Boston, and Seattle have begun to take initial steps towards opening injection sites in their area.