Christmas Date Ideas
It is finally the most wonderful time of the year, yet again. Stores are filled with toys and houses light up the streets with beautiful decorations. It is a time to be spent with friends, family, and significant others. There are practically a million different things to do during this holiday season, and it can be extremely hard to pick just one, so here is a list of a bunch of holiday activities that you can do with your significant other or any of your loved ones. These 'date ideas' will have a drastic range of prices, the most expensive being last. 
Watching Christmas/

Holiday Movies
This idea seems like a given. Every year, as the holiday season rolls around, one of my favorite things to do is curl up in bed or on my couch with a cup of hot chocolate and watch Christmas movies. Although this activity is something that can be done solo, enjoying them with your loved ones is super cute, fun, and costs almost nothing at all. 
          2. Making Gingerbread Houses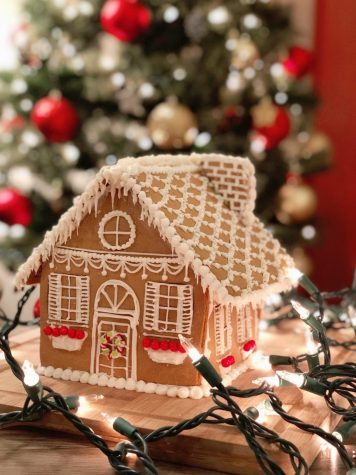 Building gingerbread houses is one of the most frustrating activities to do during the holiday season (unless you get a pre-built house, but where's the fun in that?). It is the right amount of fun, mixed in with the perfect amount of frustration and competition. It is always fun to see who can build the house fastest without the walls falling or see who could make the house look the prettiest towards the end of the building process. It is not expensive either unless you choose to buy the most extravagant gingerbread houses and extra decorations, however, even then, the cost is not terrible. 
 Buying Matching Christmas Pajamas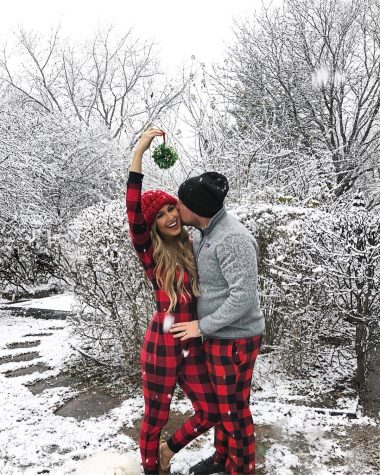 This one is a little bit cringe (do not get offended because I have done this before too), but getting matching Christmas bottoms is extremely cute. I remember always seeing couples getting matching pajama bottoms and getting super jealous because I wanted to have a relationship like that. After I had gotten into a relationship last year, I was finally able to buy the 'cringe' matching sets that everyone else had, and it was fun. My boyfriend and I had dedicated a night to going to different stores and looking for cozy pajamas that we could match in, and we finally found a pair on sale at Old Navy. It seems like nothing, but it is something that you could make a tradition out of, where you buy a new set of matching pajama bottoms each year during the holiday season. This, too, will not break the bank, and it makes for extremely cute Instagram pictures.
Buying Christmas Ornaments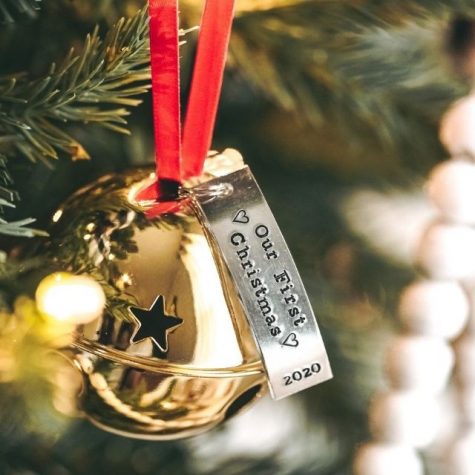 This is extremely similar to the pajamas, in the sense that it is something that you could make into a tradition. Dedicate a night, or an entire day, to going to various stores and looking for a cute ornament that encapsulates your year with them. Whether it be through something simple that says "Our First Christmas" to something that is a complete inside joke, it makes the holiday season more meaningful. Not only does it give you something to look forward to each year, but it also would be so nice to be able to take a trip down memory lane and see all of the ornaments you have collected as the years have passed. 
Looking at Christmas Lights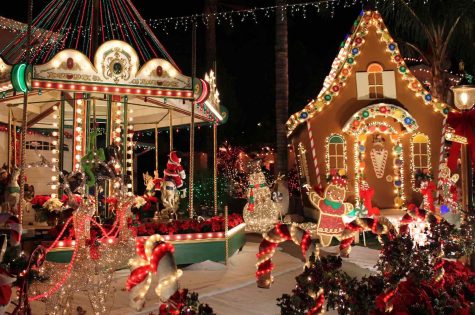 This, above all, is probably my favorite holiday date. There are so many different places where you can look at holiday lights nearby, whether it be in a neighborhood, like Candy Cane Lane, or even Mission Inn. It brings holiday cheer and is something so little, but can bring so much joy. This is an activity where you can bring thermoses of hot chocolate to drink during the car ride while blasting holiday music. It is again, something so simple, but something so easy to look forward to each year.
   6. Going to a Snowy Place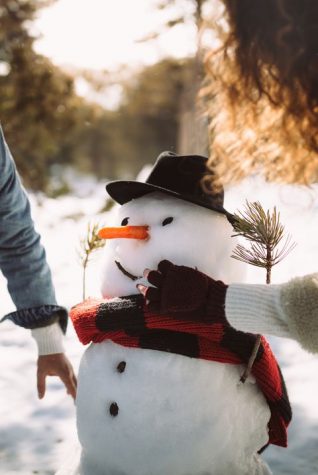 This date idea is a little bit more of a stretch if you take into consideration the drive, but if that is not an issue then I recommend doing so. Not only is it fit for the holiday season, but it is fun and easy to make a day out of. You could go skiing, snowboarding, or you could simply find a cute area to just hang out and play in the snow. Among the many places where you could find snow, the two that have always been the easiest and most common to go to are Mammoth and Big Bear. They also have some cozy cabins that you could stay in, if you would like to, however, this results in a higher cost altogether.
Amusement Parks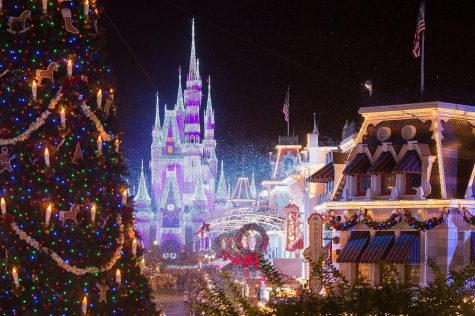 This date idea is by far the most expensive and is more difficult to turn into a reality, but going to amusement parks during the holiday season is so much more fun than throughout the year. Not only do you get to experience all of the rides that you would typically do throughout the year, but other attractions correlate to this time of year. A few off of the top of my head would be Disneyland (which is my personal favorite), Knott's Merry Farm, and Grinchmas at Universal Studios. These do cost a significantly larger amount of money, but if you can afford it or have a pass, I highly recommend going. These are romantic, fun, and overall a good experience to have at least once in your life. 
There are so many other date ideas that I was unable to mention, however, I hope these gave you a little more inspiration for this holiday season, and I hope that you do one of these over break with your loved ones. Happy holidays, please stay safe out there! <3
Picture Links:
Watching Christmas Movies: https://www.modernwedding.com.au/christmas-movies-to-watch-with-your-partner/
Building Gingerbread Houses: https://www.retarus.com/blog/en/confection-construction-retarus-2020-gingerbread-house-competition-had-something-sweet-for-everyone/
Christmas Pajamas: https://greenweddingshoes.com/matching-pajamas-for-couples/
Christmas Ornaments: https://www.brides.com/gallery/newlywed-newly-engaged-christmas-ornaments
Christmas Lights: https://www.alightofhopescv.org/services/events/2016/12/3/apg-stoneware-dinner-and-candy-cane-lane
Snowy Places: https://www.oprahdaily.com/life/relationships-love/g25837811/first-date-ideas-for-winter/
Amusement Parks: https://people.com/travel/how-does-disneyland-deck-the-halls-300-christmas-trees-100000-flowers-and-so-much-more/