From Fanfiction To Movies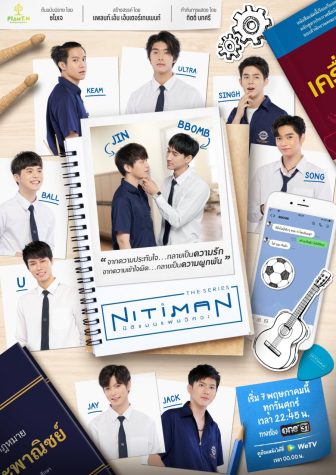 Many movies and shows are based on a book or book series. As it shows books tend to be great material when it comes to screen adaptations, but what if those books were also based on other books or another tv show or movie. Some of the movies and shows you see and love might have been an adaptation of a book that was written as fanfiction. 
The hit movie, After (2019), was adapted from a fanfiction book. After, written by Anna Todd, was a fanfiction book based on Harry Styles, a soloist, and former band members from One Direction. The book was originally written on the app, Wattpad, an app used for stories and fanfiction. The book was so popular that it gained four sequels, After We Collided, After We Fell, After Every Happy, and Before. Five years after the release of the first book, the movie appeared in theaters. The main male character's name was then changed from Harry Styles to Hardin Scott. The movie has gained two more movies based on the book's squeals, After We Collided (2020), and After We Fell (2021). After is not the only popular book-based movie that was created from fanfiction. Another hit movie, Fifty Shades of Grey, was also created from fanfiction. Fifty Shades of Grey (2011) by E. L. James was fanfiction based on Twilight, another popular book turned movie. It was originally titled "Masters of the Universe" and was set to be an erotic story of Edward and Bella. According to Insider, James had told CBC News that she created her website, 50shades.com, and rewrote the story with the characters, Ana and Christian. 
 Like "After", there are more television shows and movies based on fanfiction of real people. A Thai drama called "Nitiman" (2021) is based on Got7, a boy K-Pop group, fanfiction off two of the members, JayB and Jinyoung. Names were changed and it was developed into a minishow with the same BL (boy love) genre. Another Thai drama called "Not Me" (2021) was another minishow based on Got7 members, Mark and Bambam. Fans took to Twitter to try to keep Bambam, the only Thai member of the group, from finding out. The situation was even more hilarious when finding out that Bambam is friends with the main actors in the drama. Another drama that was based on a K-Pop group is the Indonesian minishow, " Dikta & Hukum" (2022) is based on NCT fanfiction of the member Doyoung. This drama reportedly got a lot of attention for not changing one of the members' names that were featured in the minishow. 
So why are there many movies and tv shows based around fanfiction? Simply to say it's mostly because it can be much entertaining. Creating fanfiction can create something new out of an already existing thing. While the thought might not be so original, considering it is an extended version of an entertainment plot, creating an internally different plot does work in some cases. Books like Fifty Shades of Grey and After become complete hits, becoming movies and acquiring squeals. Sometimes fanfiction can create a better story.