New Mexico Opportunity Scholarship Act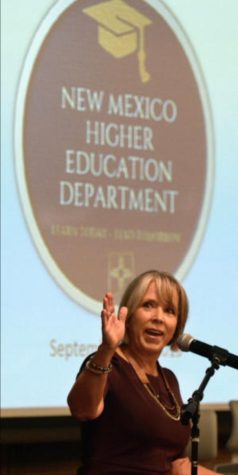 On Friday, March 4th the Governor of New Mexico, Michele Lujan Grishan signed the New Mexico Opportunity Scholarship Act which plans to pay off all tuition for students attending state public schools, tribal colleges, or community colleges.  The Act requires students to hold a minimum of a 2.5 GPA during their students and enroll in at least six credit hours and no more than 18 credit hours. The Governor signed the Act in hopes that New Mexicans will see that their government holds faith in them and their achievements. According to the state government, $75 million has already been put into the fund, this alone can help up to 35,000 students in the future. 
 While New Mexico is not the first to bring up the idea of waived tuition with California waiving the tuition of full-time students who are attending community colleges for 2 years and the University of Texas System regent's $300 million pledge to increase tuition assistance resources, New Mexico is the first state to have a fully-waived tuition waiver to its public colleges, tribal colleges, and community college students. This is a huge stepping stone in regards to college tuition being free for students globally, many hope that other states will follow suit. 
While many are in support of this Act, there are always opposing opinions. The most common opposing opinion is the question of where the state will get the finances to afford the act. New Mexico's State Senator, David Gallegos asked in 2019, "Where do we take the money from? Public Safety? Public Education? I just don't know where we continue the money." The worry of inflation of tuition and fees is also a worry in opposers' minds.