SHS Increases Literacy through Classroom Libraries
It's been known that reading is helpful towards many wonderful things such as expanding vocabulary, but mainly language arts-based classrooms have classroom libraries. Now at Santiago High School, any teacher can get a free classroom library. These are donated books from the community and sets of books are put into any classroom that wants a classroom library. The two people in charge of the #SantiagoReads campaign are Mrs. Wheeler and Mrs. Larson, two teachers at school. 
What is the Santiago Reads Campaign About?:
When asked this question, Mrs. Larson said, "The #SantiagoReads campaign is designed to build classroom libraries in classrooms across campus.  We really just want students to have quick and easy access to high-engaging reading material." Reading is a crucial part of learning and the growth of your brain. Mrs. Wheeler responded with an in-depth answer, "Research shows that students are reading less and less. The results of this are that students' vocabulary is lacking, their social skills are lacking, and their writing skills are lacking. At Santiago High School, we are addressing this detrimental trend by establishing our schoolwide instructional focus to increase reading endurance and reading stamina among all students. In order to do this, we are trying to build classroom libraries across campus. This means that in classrooms, of all subject areas, we are gathering high-interest books and magazines for students to access. This will give students the opportunity during office hours, before school, at lunch, or during class hours when they may finish their classes early to read books. (reading, directly and indirectly, helps writing, vocabulary, and social skills)." So not only is it fun to read, but it's essential for writing, vocabulary ad social skills; it also helps create stamina and the #SantiagoReads campaign is a great way to enhance all of the above. 
Now that we know what the campaign is all about, who is involved?
Mrs. Wheeler said, "The instructional focus team," while Mrs. Larson said, "We are tracking data across the school, and in addition to the classroom libraries, we're really working with teachers to improve literacy across the board. Simply raising awareness of reading and showing our students that teachers read too – even math and science teachers is super important.". Numerous literary teachers were involved, but also STEM-related teachers were also involved. This goes to show the importance of reading because it also enhances other critical thinking skills as well.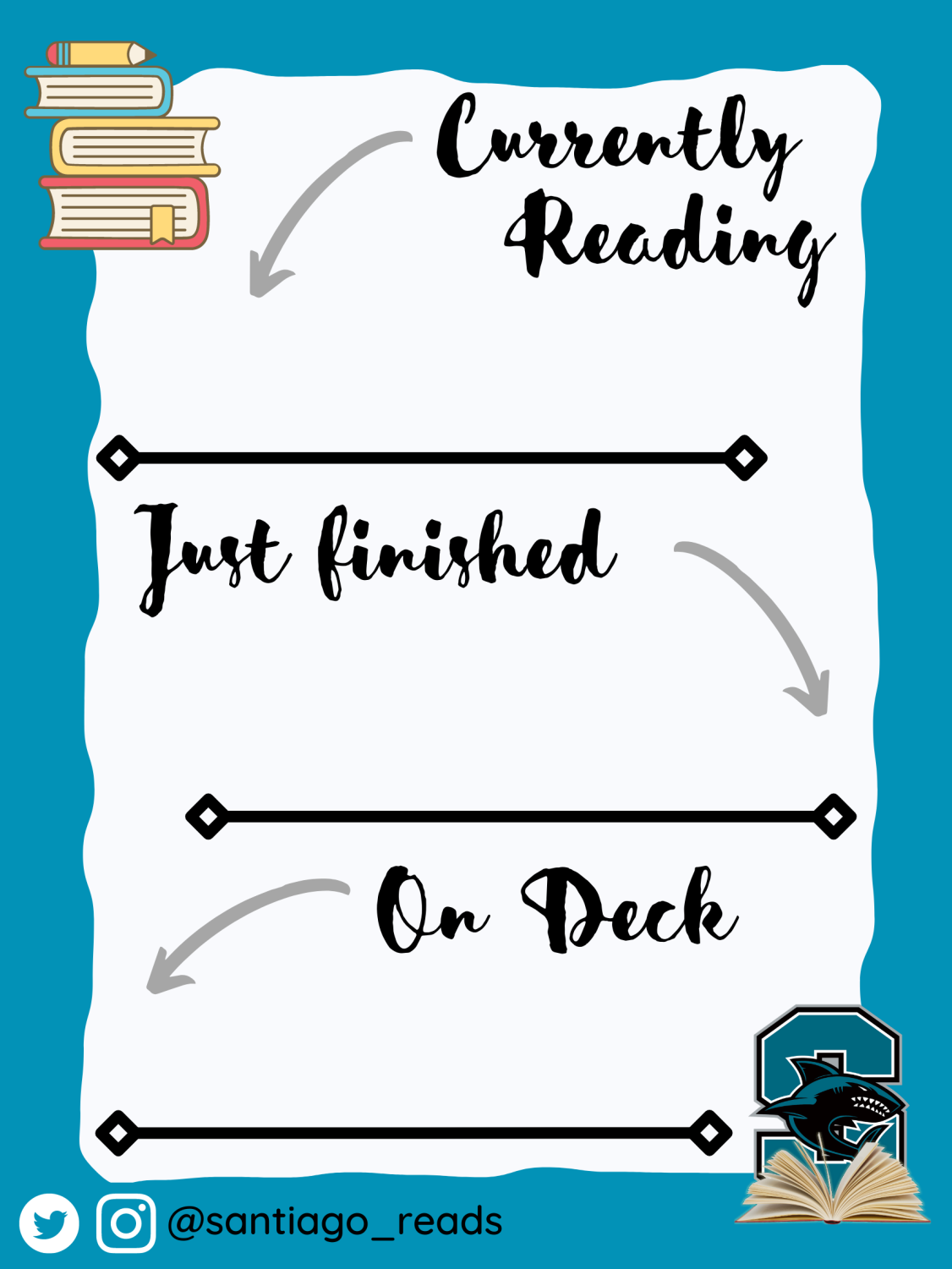 Where did you get the books for the libraries?
Mrs. Wheeler says, "People are donating them. Parents, colleagues, community members. We also have donations that are supposed to come in from Friends of the Corona Library and Corona Rotary that we are waiting on." and Mrs. Larson said, "We are mostly relying on our community members to help donate new or used books to fill our libraries.  We know that each year we will need to replace some books, so this will be an ongoing endeavor." There are numerous people who are donating books, they can be used or new!
Are you guys accepting donations from anyone?
Mrs. Wheeler and Mrs. Larson said, "Yes anyone can donate books" but they do have high-interest books which are on Mrs. Larson's Amazon wishlist. Mrs. Larson also noted, "If you order from this list, it will directly ship to us!  Make sure you leave us your name so we can send you a thank you note!" 
How many miniature classroom libraries are there?
Mrs. Wheeler stated, "Among 8 curricular areas! 184 books total. (we actually had more than this number of books donated, but these were the ones we could keep). Each library is approximately 10 books.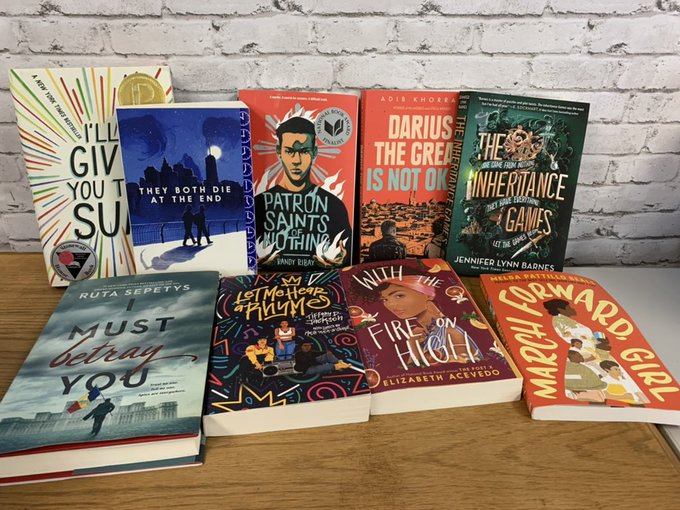 What inspired you to create a miniature library in each classroom?
Mrs. Wheeler commented, "We want to promote an environment and a culture of literacy. We want to show that teachers read, students should read, and that reading has benefits far beyond social media or even beyond students' knowledge." A culture of literacy is beneficial for students in the long run. 
What do you hope happens in the future with these classroom libraries?
Mrs. Wheeler and Mrs. Larson stated, "We gain some readers! We want more people reading period. Since these are high-interest books, we hope to get some reluctant or non-readers interested in reading." Reading is extremely important and it is even better when the reader genuinely enjoys reading.